The Lion King is one of THE most loved Disney films of all time. It has been trending on #makeuptok this year, as MUAs have recreated their favourite characters. Revolution is bringing all the 90's nostalgia, with a brand-new, limited-edition collection, inspired by the animated film!

Shop the full collection of The Lion King here.
This roar-some range includes one large, and three mini shadow palettes with bright, highly pigmented shades, three dazzling lip glosses, a volume mascara, a set of three metallic eye crayons, a precision eyeliner and two pressed highlighters to compliment any skin tone! The shade names and packaging are inspired by the epic adventures of your fave characters, including Simba, Nala, Pumba, Timone, and the scheming-Scar. This collection is perfect for glam and wearable makeup looks, but if you are feeling more creative, why not combine it with the products in our Creator Revolution and SFX ranges to create the ultimate transformation!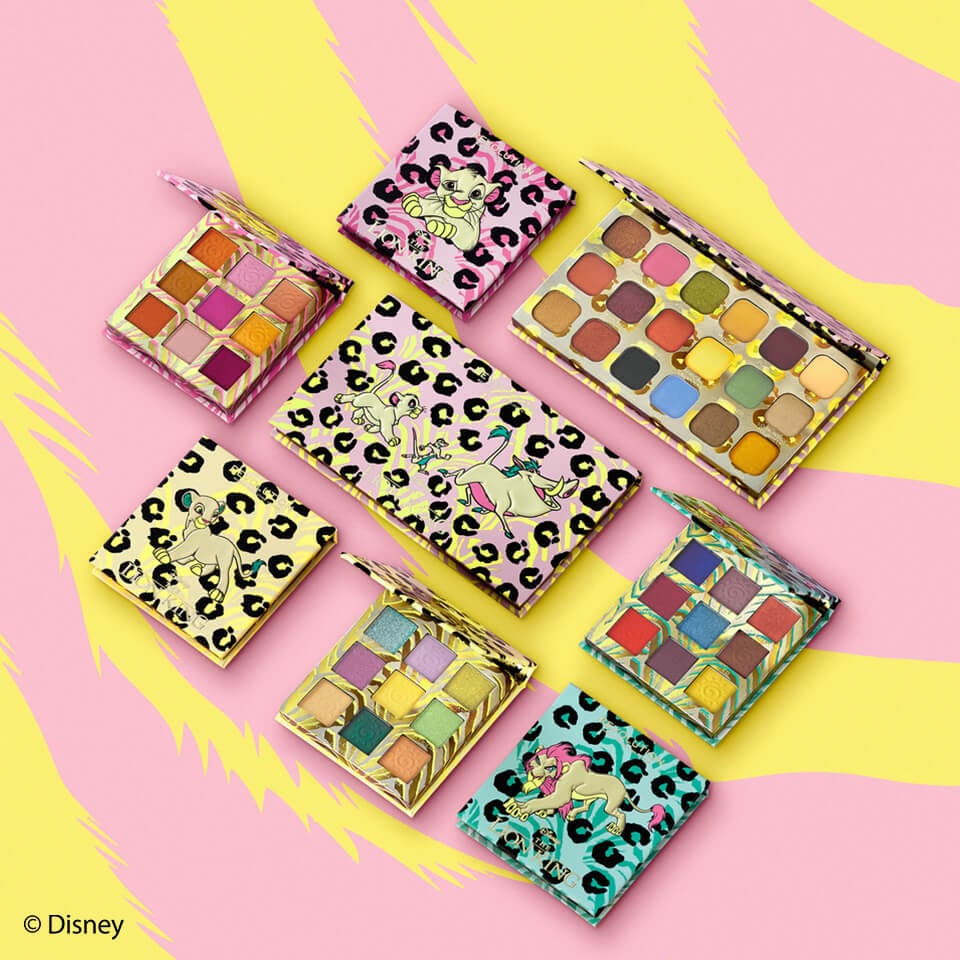 THAT SHADOWY PLACE
Create a shimmery smoky eye, as gorgeous as the sunrise over Pride Rock, with not one, but FOUR choices of shadow palette! The "Hakuna Matata Palette" is an 18-pan palette of rich and bright tones, in matte and shimmers. If you're on the go, choose from three mini, nine-pan palettes: "I Walk On the Wild Side Shadow Palette" inspired by Simba, with warm toned pinks and oranges, "Jungle Princess Palette", inspired by Nala, with cool pastel purple & green shades, and "Circle of Life" inspired by Scar, with bright and earthy tones. It's time to put the past behind you and upgrade your makeup collection with these beautiful palettes, perfect for every-day, and night-time looks!

For added shimmer, use the "Three Best Friends Eye Crayon Set", which includes yellow gold, turquoise and pink shades and can be used as a liner, or all over your lid. Try applying a shimmery shadow over the top, for a super pigmented, foil-shimmer effect!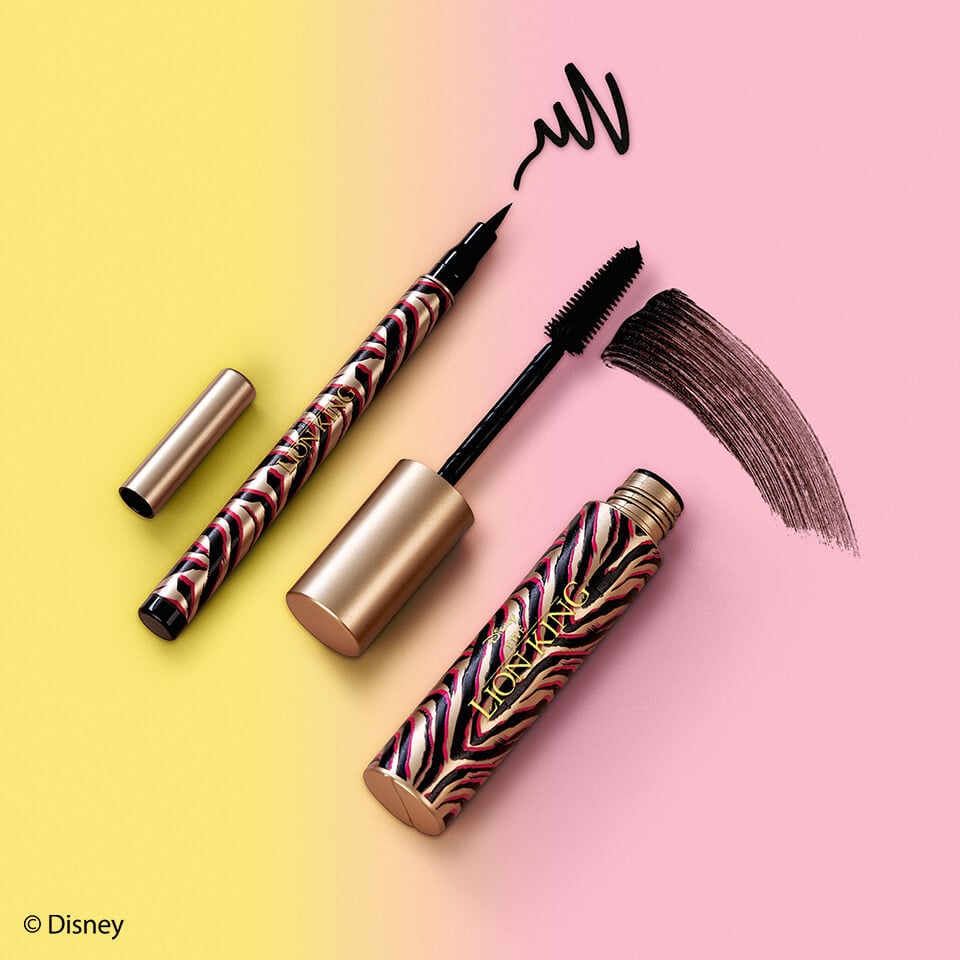 BIG-CAT EYE
Get the ultimate 'big cat-eye' with the Disney's The Lion King inspired, "Eye of the Beholder Felt Liner". This jet-black shade is perfect for sculpting your liner to your favourite cat, fox or winged shape. This liner comes in a fun pink, black and gold tiger print component and matches perfectly with the "Big Lash Cat Mascara" which adds volume and length to your lashes without clumping!
GET THAT GLOW
This range features two gorgeous, pressed highlighters that will give you a regal glow! "Future King" is a true-gold shimmer highlighter, embossed with an illustration of Simba, as drawn by Rafiki, whilst "Heart of a Lioness" is a shimmery, pink toned highlighter embossed with an icon of the Sun. Both shades compliment any skin tone and will look super cute on your dressing table!
THE FIERCE POUT
Available in three bold shades of high shine, nourishing lip glosses, these are a MUST for any fan of Disney's The Lion King. "Danger" is a deep red, "New Era" is a peachy nude, and "Love Story" is a bright pink. All three shades are super shimmery in the light and are the perfect finishing touch to your jungle-glam look!
Your destiny awaits… shop the full collection here!
Be sure to tag @makeuprevolution n your makeup transformations on socials to be featured!