New year, new self-care routine! It's the perfect time of year to cleanse after Christmas festivities; you may be eating cleaner, exercising more or trying to go vegan! This is your sign to try a skincare routine-cleanse; its time to hydrate, nourish and rejuvenate your dry skin this winter!
Makeup Revolution's Rehab Range is the perfect collection to revive and rejuvenate your face, lashes and brows in between treatments! The best kind of makeup is that which actively benefits your skin. If you are looking to enhance your brows and lashes this year, check out the results of the Rehab range in this article link - and just look at all of the 5* reviews!
FACE
The perfect remedy for your dry skin from the cold weather this winter? The Retinol Rescue Primer is an ultra hydrating, super-smoothing, clear primer with a silicone feel. The Retinol and Ceramide help to smooth your skin's texture, even skin tone and promote hydration throughout the day. This primer gives your skin a luxurious, supple feel and creates the perfect base for your makeup.

After applying your makeup, use the Revolution Coconut Restore Fixing Spray to set your makeup in place, whilst hydrating your skin throughout the day with refreshing coconut extract and ceramide. Get you a fixing spray that can do both!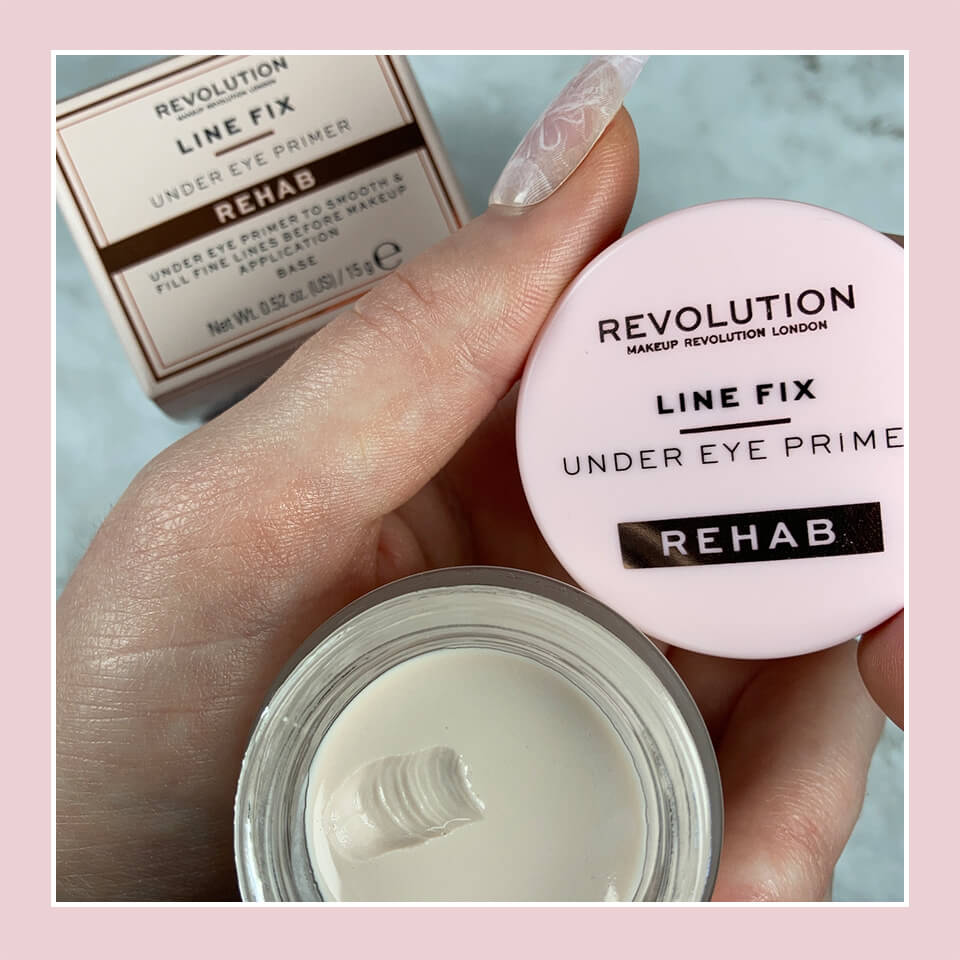 UNDER EYE
Use the Revolution Rehab Eye Injection Under Eye Serum for a salon-quality plumping effect, without the price tag! This nourishing serum helps to reduce fine lines, for a smooth appearance, whilst Vitamin C helps to boost the production of collagen, for firmer and younger looking under-eyes - perfect for early mornings!

Before applying makeup, use the Revolution Rehab Line Fix Under Eye Primer to brighten tired eyes! This delicate and fast-absorbing formula works to smooth the appearance of fine lines, creating a flawless base for concealer. Just like magic!
LIPS
If like me, your lips can get super chapped during the winter months, this one is for you! Give your lips some TLC with the Revolution Rehab Lip Plump Maximiser Lip Conditioner. Enriched with Vitamin E, Vitamin C, Castor seed oil and shea butter, it conditions and nourishes lips, whilst plumping for a fuller looking pout. This can be used daily before bed for lasting smoothness.

Give some life back to your lips with the Revolution Rehab Plump Me Up Lip Serum. This conditioning lip serum, packed with Vitamin E nourishes your lips whilst plumping. The high-shine effect means it can be worn instead of a lip gloss to keep your lips feeling smooth all day. It's the next best thing to filler, without the price tag! Choose between shades Orange Glaze and Pink Glaze.