All International deliveries may take up to 2-3 weeks to get to you due to reduced service and country restrictions.

Our customer service team are very busy so we would appreciate it if you could avoid contacting us unless your order is outside of the timeframes stated above.
We are currently unable to ship to the below countries due to COVID-19 restrictions.
Burundi, Cape Verde, Cayman Islands, Chile, Colombia, Comoros, Congo, Costa Rica, Djibouti, Dominica , Fiji, French Guyana, French Polynesia, Gambia, Grenada, Guadeloupe , Guinea, Guinea-Bissau, Guyana, Haiti, Honduras, Jamaica, Laos, Liberia, Libya, Mali, Martinique, Mauritius, Mongolia, Myanmar, New Caledonia, Nicaragua, Papua New Guinea, Paraguay, Peru, Reunion, Samoa, São Tomé and Príncipe, Seychelles, Somalia, St. Kitts and Nevis, St. Lucia, St. Vincent and the Grenadines, Sudan, Suriname, Turkmenistan, Tuvalu, Vanuatu, Wallis and Futuna, Western Sahara, Yemen, New Zealand
Hi there! 👋 We are thrilled to have you shopping with us.
Got a question? Check our FAQs below
We take a customer-minded approach to everything we do, click the mail widget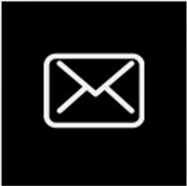 in the bottom right of your screen if you need any assistance.
FREQUENTLY ASKED QUESTIONS
WHAT FORMS OF PAYMENT DO YOU ACCEPT?
We accept the following methods of payment: Visa, Visa debit, Mastercard, Maestro, Switch, Solo, PayPal, Amazon Pay and American express. In qualifying countries, we also offer buy now, pay later with Klarna . All orders need to be placed online.
WHEN WILL MY ORDER BE SHIPPED?
We aim to dispatch orders within 5 working days. You must allow the standard shipping time from the date of dispatch - within the UK please allow 15 working days and outside the UK it's up to 35 working days. If you haven't received your parcel after this time, please get in touch via the contact form at the bottom of this page.
THE PAYMENT HAS BEEN DEBITED, WHY HAVEN'T I RECEIVED MY ORDER?
If you haven't received your order within 15 working days UK or 35 working days international, please get in touch via the contact form at the bottom of this page.
WHEN WILL THE PAYMENT BE DEBITED FROM MY CARD?
Your card will be charged as soon as your order is accepted and processed.
WHAT SHOULD I DO IF MY ORDER HAS ARRIVED DAMAGED, INCORRECT OR INCOMPLETE?
Please get in touch via the contact form at the bottom of this page. Please do not discard any packaging or invoices before this has been resolved.
WHICH COUNTRIES DO YOU SHIP TO?
We deliver worldwide! Please see the Delivery page for our shipping rates.
HOW CAN I TRACK MY ORDER?
All UK orders are given a tracking number which is via Royal Mail or DPD.
International Standard Shipping will not be provided a tracking number, if you wish for your order to be tracked please select International Tracked and Signed method.
UK orders are shipped via Royal Mail or DPD. International orders are shipped via TrakPak
WHAT ARE THE CUSTOMER SERVICE OPENING HOURS
Monday to Sunday 8am-5pm (UK).
Bank holiday hours may vary.
WHAT SHOULD I DO IF I WANT TO RETURN AN ITEM?
Please get in touch via the contact form at the bottom of this page.
HOW CAN I EDIT MY SHIPPING ADDRESS
If you need to change your delivery address, please contact our customer service team at help@revolutionbeauty.com. Please note this can only be done if your order has not been dispatched.
HOW CAN I CANCEL, AMEND OR ADD TO MY ORDER?
We are unable to amend or add items to orders once they have been placed. If you wish to cancel your order, please contact us at help@revolutionbeauty.com making sure the subject of your email is Order Cancellation and we will try our best to have the order cancelled for you. Please be aware, if your order has already been processed for dispatch we will be unable to cancel this for you.
WHY AM I BEING CHARGED CUSTOM FEES?
If you are outside the EU, 0% tax is being charged as you may be charged for handling fees and taxes as your order passes through customs. Any charges on a parcel must be paid by the person receiving the parcel (this also applies to retail & wholesale customers). Revolution Beauty has no control over these charges and we can't tell you what the cost would be, as customs policies and import duties vary widely from country to country. It might be a good idea to contact your local customs office for current charges before you order, so you are not surprised by charges you were not expecting.
WHEN WILL AN ITEM COME BACK IN STOCK?
Please sign up for our stock alert, this is located on the product pages.
ARE YOUR PRODUCTS TESTED ON ANIMALS?
No. Our products are always PETA-certified cruelty free and never tested on animals. Our product range is also 76% vegan, and growing...
If you have any other queries about our products, delivery or need advice on specific items, please don't hesitate to contact our team.
Head office address
RevolutionBeauty.com
Revolution Beauty Ltd.,
Units 4-5 Sheet Glass Road,
Cullet Drive,
Queenborough,
Kent, ME11 5JS
United Kingdom
Company Registration No. 9915831
UK VAT no. GB230737426