Visits to the hairdressers are finished for the foreseeable future, but that doesn't mean you can't keep your hair colour topped up at home. Whether you're on a conference call, sharing your latest Tik Tok video or showing up on Instagram stories, you'll still want your hair to look bangin'.
Revolution has you covered with an assortment of hair dye, instant hair makeup, root touch ups and hair colour removal products, to keep you and your hair going during self-isolation and beyond.

You're in the right place for affordable at-home hair colour, with two ranges of semi-permanent hair colour to choose from.
I Heart Revolution Rainbow Tones range has huge variety of choice, with 13 shades to choose from including; Raspberry Red, Cerise, Blood Orange, Sweet Peach, Green Mermaid, Silver Galaxy, Blues, Purples and Pinks. Not forgetting Silver Angel, a perfect toner for blondes who want to neutralise yellow undertones for a revived blonde and silver looking finish. Each tub is just £6.00 and lasts up to 8+ washes. This collection is infused with extra body conditioner for soft and voluminous hair. Cruelty Free and Vegan. Ammonia free and peroxide free.
ColourOn Toners restores hair colour vibrancy and features 6 wonderful shades in the range. Brunette Bombshell, Honey Blonde and Red Hot is for those who want to add warmth and depth to natural or coloured hair colour. Pastel Pink, Teal and Lilac is for those who want to add a tint of pastel colour to bleached highlights or all-over bleached hair.
I Heart Revolution Rainbow Shots is a temporary hair colour that's easy to use, with no long-term commitment. A colour, shampoo and conditioner in one, washes out in just a few washes and at just £3.00 a bottle, you can't go wrong. Rainbow Shots are a quick effective fix for at-home colouring. Cruelty Free and Vegan. Ammonia free and peroxide free.

Always wanted to dye your hair pink, orange or blue? Now you can without the commitment! Self-isolation is the time to play with hair makeup. Get a real hair glow up with I Heart Revolution Neon Hair Makeup, 5 shades of ultra-loud hair colour, from Bang on Pink, Zesty Yellow, Banging Blue, Zaptastic Green and Boom Boom Orange. This instant hair colour that will leave your hair glowing under a UV light too.
I Heart Revolution Rainbow Paste is an instant hair colour and styling paste. Fun, casual colour that's removable in one wash. A temporary hair colour that acts like a gel/wax/cream simultaneously colouring the hair. Choose from 6 vibrant shades or why not use all 6 to create Rainbow hair. Vegan, Cruelty Free, ammonia-free and peroxide-free.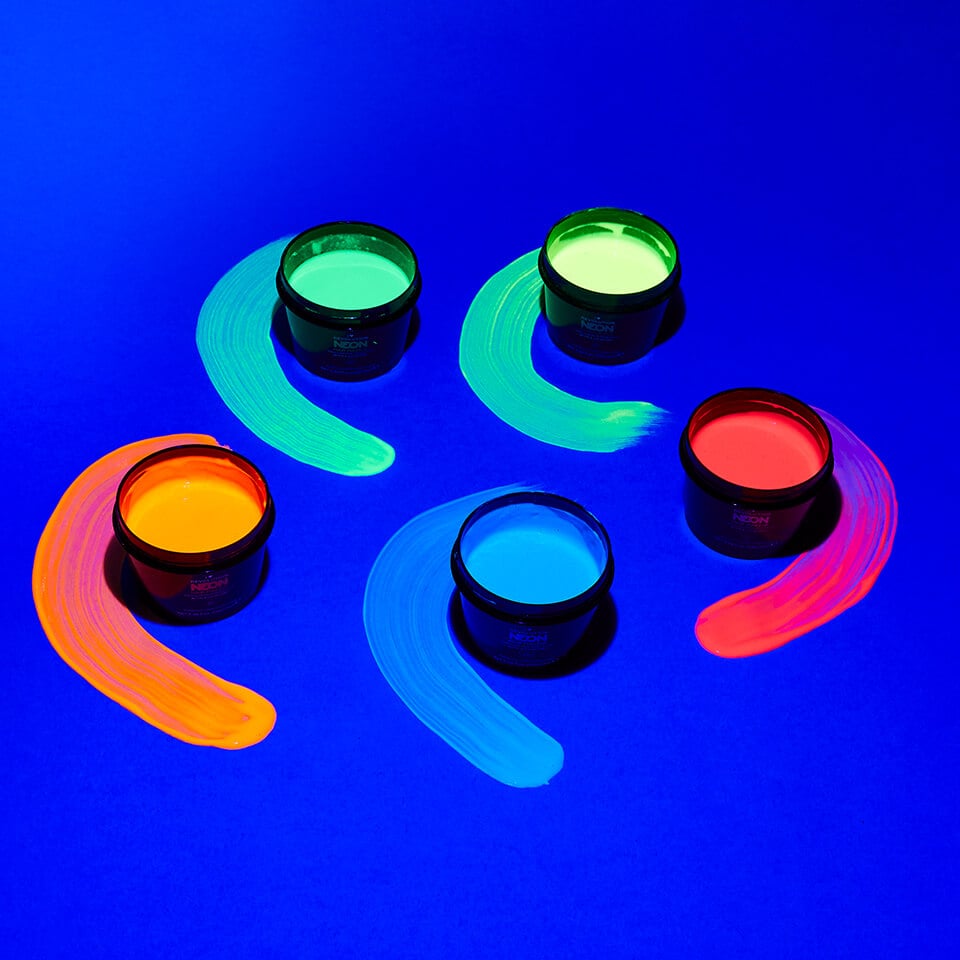 Hair colour will fade gradually, however if you want to start over quickly, use our range of Hair Colour removers; ColourB4 Hair, Revolution PRO Hair Colour Remover and Colourless, to remove permanent, semi-permanent and temporary colours (including home and salon dyes) and restores to natural hair colour. Formulated without bleach or ammonia for gentle, damage-free colour removal.

Cover up roots, unwanted greys and thinning hair with the Revolution Root Cover Up Stick. A highly pigmented stick that clings to the hair to enable full coverage. Pigments come in shades Black, Light Brown, Dark Brown, Red and Dark Blonde.

Charlotte from Team Revolution x
back to blog