One of the few positives to come out of 2020 is a global awareness of the historic and present struggles of Black people and a commitment from many to end racism. To celebrate Black History Month UK, we want to authentically support the Black beauty community and shout about its talent and achievements. We have always aimed to create makeup and skincare for all shades and concerns and this month we have created a schedule of events to showcase incredible content from Black creators. Check out the activity on @makeuprevolution on Instagram and TikTok.

We're kick starting Black History Month with this useful post detailing some of the best products available right now at revolutionbeauty.com for deeper skin tones. From a skin true foundation match to a perfectly warming bronzer… we have all bases covered!

Makeup Revolution Conceal & Define Foundation
An oil free, creamy and comfortable formula that dries down demi-matte, stays in place and doesn't settle into fine lines or cling to dry patches… that's what I call true allyship from a foundation!
SHOP NOW

An OG in the Conceal & Define family, Conceal & Define Full Coverage Foundation has been loved by so many of us since it launched! A lightweight and buildable formula available in 50 skin-true shades. Perfect for all skin types and skin tones!

What I love about this product for deeper skin tones is that the undertones have also been taken into consideration for deeper skin. Too often we find brick red [huh, who…] undertones in foundation ranges. With the Conceal & Define Foundation range we see olive, neutral, cool & warm undertones throughout the deeper shades.

It doesn't stop there with Conceal & Define. Once you've discovered your perfect match in the Conceal & Define Foundation range check out the full Conceal & Define family to find a full base that works for deeper skin tones too. From Conceal & Define Concealer to highlight to contour… there's a shade for you!

Vegan. Cruelty free. Paraben free. Oil free.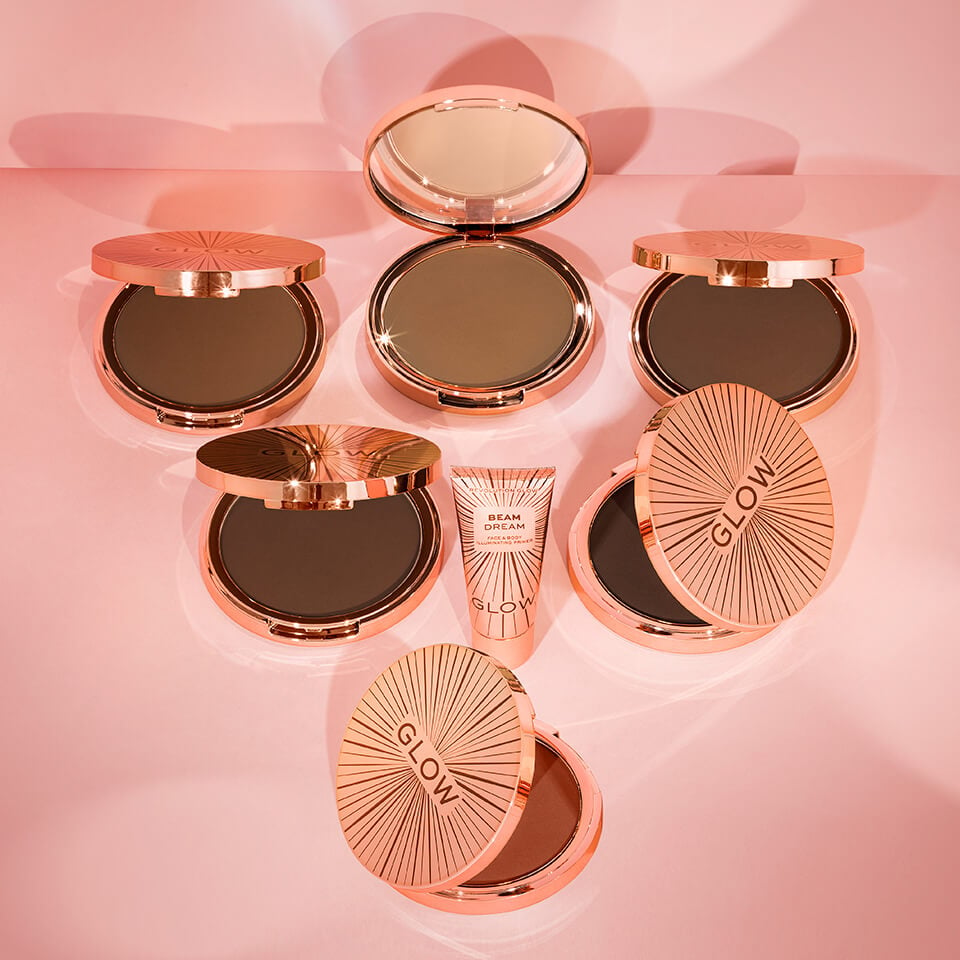 Makeup Revolution Glow Splendour Bronzer
If you don't know… get to know! The Glow Splendour Bronzer's were a hit for the Black beauty community! Why? Because here at Revolution, we listened. This drop really broke Beyonce's internet. So many Black beauty content creators praised the warmth and the depth of the shade range. Don't just take our word for it, Google 'Glow Splendour Bronzer' to see what the Black beauty community had to say!
SHOP NOW
Available in 6 ultra matte shades including; Light, Medium, Medium Dark, Dark, Deep and Deep Dark.

Cruelty-free and Vegan.


Moistur Cream SPF30 Normal to Oily Skin & Normal to Dry Skin
Ahhh the age-old struggle of finding clear SPF! It's finally over! Meet your new everyday SPF, the Revolution Skincare Moisture Cream SPF30. Available in two formulas for 'normal to dry skin' & 'normal to oily skin'.
SHOP NOW
Wearing SPF daily is important for everyone in order to keep our skin healthy. It's not always been the easiest thing to do for people with a deeper skin tone which is why this product is in my top 10. SPF that works on all skin tones… we're here for it!

Cruelty-free and Vegan.


XX Revolution XXcess Blush Powder Nerve & Crank
As some of you may have seen, this year we launched a very exciting new brand called XX Revolution and with XX Revolution came a new take on the beauty world and an extended shade range of base products including a diverse range of blush shades. The XXcess blush range is incredible. There are so many beautiful shades that will work on deeper skin tones but I really wanted to call out the shades 'Nerve' & 'Crank'.
SHOP NOW
Nerve is a matte blusher in a warm cocoa shade. The perfect everyday blush for a deep dark skin tone. Crank is a matte blusher in a dark berry shade. Amazing for creating a gentle flushed look or exaggerate blush on deep dark skin tones. I don't know about you but I love having a solid blush collection! Be sure to check out the full collection… it's a must for deeper skin tones.

Cruelty-free and Vegan.


Revolution Skincare Caffeine Essence Spray
Good makeup starts with good skincare! A common skin concern for deeper skin tones is dull skin, especially if we're not catching enough vitamin D! The Revolution Caffeine Essence Spray is a must have in your skincare collection for tackling dull skin in need of invigoration.
SHOP NOW
This essence spray is infused with citrus lemon oil which is packed with nutrients and antioxidants. The energising formula is a morning hit. It instantly awakens and brightens sleepy skin in just a few spritzes.

Cruelty-free and Vegan.


Revolution Skincare Combination Skin Intense Peeling Solution
So, why is the Combination Skin Intense Peeling Solution in my top 10 list? This incredible peel offers targeted chemicals that exfoliate skin and treats skin concerns that I feel are more common with deeper skin tones.
SHOP NOW
Not only does this peeling solution help with hyperpigmentation it contains ingredients that help maintain you skin's natural balance. It helps to remove dead skin cells and trapped dirt to ease congestion. It can even help to even and brighten skin tone and reduce the appearance of hyperpigmentation.

Cruelty-free and Vegan.


Revolution X Tammi Tropical Twilight Eyeshadow Palette & Face Palettes
We have to STAN the full Revolution x Tammi Tropical Twilight collection! When developing this collection Revolution & Tammi took the time to cater to deep & deep dark skin...
SHOP NOW
Each face palette contains 4 pans to create the perfect contour, bronze, blush & glow on deep & deep dark skin tones. I personally use the Medium Deep Face palette and it's become my daily go-to especially for contouring and highlight. It's a dream owning a face palette where I can use all the shades, not just 1 or 2. I also don't have to 'make it work'... it was designed to work for me. A very refreshing feeling.

Cruelty-free and Vegan.


Revolution X Patricia Bright Rich In Life Eyeshadow Palette
The Revolution x Patricia Bright Rich in Life Eyeshadow Palette is my favourite piece from the capsule collection. This beautiful palette was designed by a Black woman with a deeper skin tone, so naturally it's ideal for deep and deep dark skin tones.
SHOP NOW
Boasting 28 super pigmented shades - a range of neutral shades for your everyday look (and Zoom calls) alongside incredible pops of colour - a mixture of mattes, shimmers and foils. The poppin' matte yellow shade 'NEVER SAY NEVER' & shimmer ocean vibe blue shade 'EXTRA AF' are my personal faves from the palette.

Cruelty-free and Vegan.


Makeup Revolution Ultimate Eye Base Eye Primer
An absolute essential for getting pigments to really SLAP in your eye looks! I have been loving this product in all my eye looks recently. I've finally found a way to really make a true yellow eyeshadow come to life on my skin tone.
SHOP NOW
Available in 3 shades; light, medium and dark. I personally use the shade light to make sure pigments really come out as they appear in the pan. I also use dark to create warmer neutral eyeshadow looks and it works beautifully with warmer tones.

Cruelty-free and Vegan.


Vinyl Cherry Liquid Lipstick
I love a red lip! The contrast of red on deeper skin tones is so beautiful. I love the I Heart Revolution Vinyl Cherry Liquid Lipstick collection because it features so many beautiful red toned shades that I feel work well on deeper skin tones.
SHOP NOW
My personal favourites from the collection are; Cherry Bomb – classic red, Black Forrest - deep burgundy & Morello – soft plum


Love, Shahira from Team Revolution x
back to blog