From red carpets to catwalks, this year's standout beauty trend is dewy or 'glassy' skin. Think hydrated, fresh skin with a natural-looking glow. This trend is PERFECT for the summer months if, like me, you prefer lighter coverage in warmer weather.
To create the ultimate "no makeup, makeup look", makeup artists often recommend that you use products that combine makeup and skincare, which include nourishing ingredients which actually benefit your skin. Makeup Revolution's brand new Hot Shots range uses juicy ingredients to help you create the ultimate Summery, fresh look. Here are our top tips on how to get the dewy skin look using this Summer's Hottest makeup collection!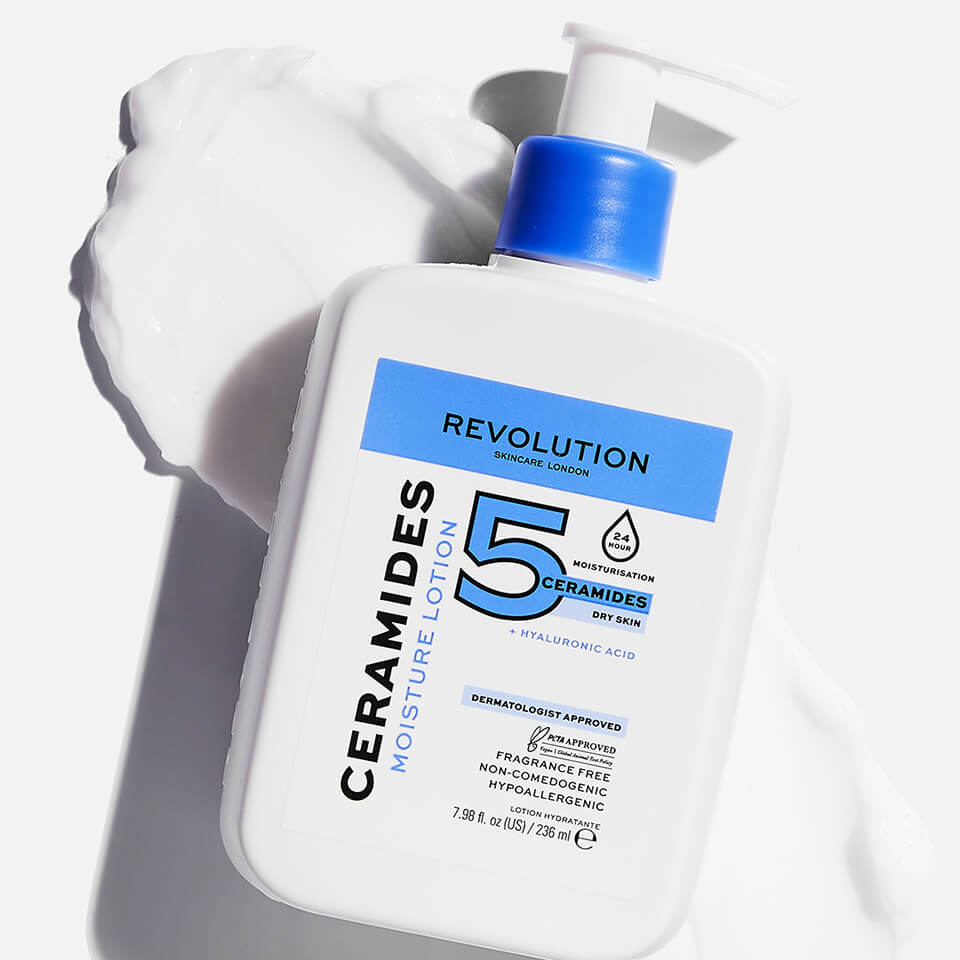 ALL ABOUT THAT BASE
The secret to a natural-looking, dewy glow is all in the prep. It is key to create a skincare routine that suits your skin type. If you have naturally dry skin, make sure you are using a hydrating cleanser and moisturiser for example. My current favourite is the Revolution Skincare Ceramides Moisture Lotion. If you have a lot of blemishes or naturally large pores, you can use a serum like niacinamide before applying your makeup, to create a flawless base and help to improve skin's texture over time.

Before applying any makeup base products, make sure you are using a hydrating primer that will keep your skin looking dewy throughout the day. The Hot Shots Primer is enriched with peach and kombucha; superfood ingredients that help to energize the skin. This primer has anti-inflammatory properties to reduce redness, whilst also helping to keep your makeup in place for longer.

Top with a skin-loving foundation. Right now, I'm loving the Makeup Revolution IRL Filter Foundation which includes niacinamide for reducing blemishes and pores, and is oil-free, which keeps your skin looking hydrated without looking 'shiny'.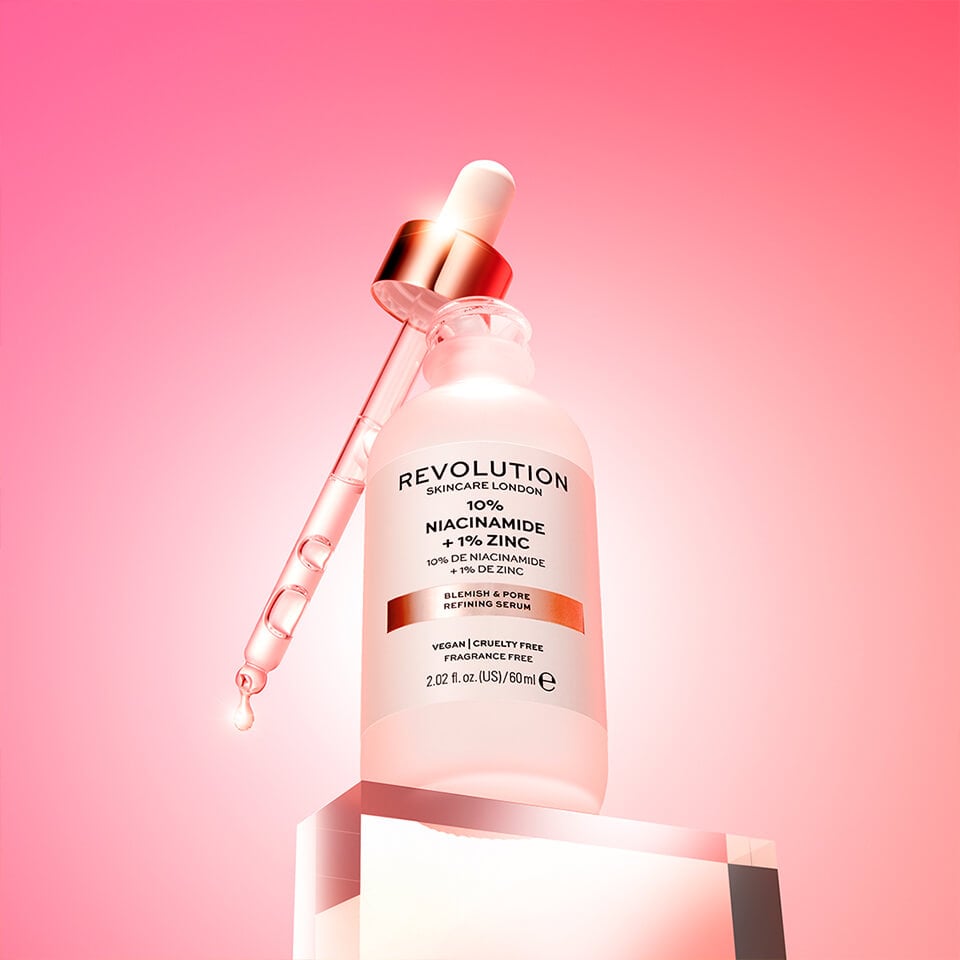 EYECATCHING
Your choice of eyeshadows will depend on if you're looking for a glam nude, 'Clean Girl' look or a colourful Summer look. If you're looking for a palette that can do both, the large Kombucha Kiss Palette in the Hot Shots range features a range of nude tones with some saucy pops of orange, yellow and pink. This is perfect for taking your look from day to Summer nights! For a dewy finish to your eye shadow, add a shimmery shade or a highlighter to your inner eyelid to catch the light. This palette is also scented with kombucha, delicious!
A HOT BLUSH
A signature of the dewy skin aesthetic is a natural-looking blush. Another big trend of this year, blush is definitely here to stay, and with powder, cream to liquid formats there are so many types to choose from. The Hot Shot Cheek Tints have a super-soft sponge applicator for the sweetest way to apply blush. Enriched with ginger to shower your skin with hydration, these tints will leave you with a dewy, natural-looking glow. These tints provide a subtle flush of colour rather than full pigment and are buildable. You can choose from three shades: Orange, Pink or Red depending on your skin tone and preference.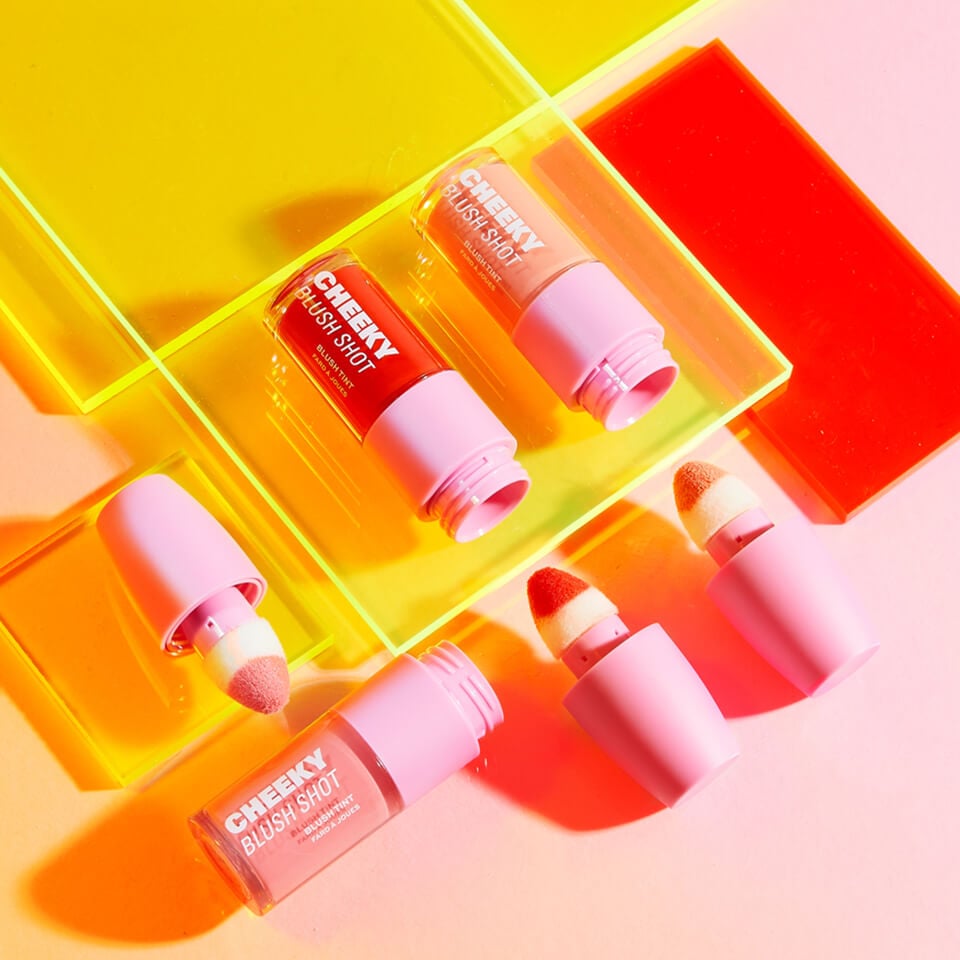 THE HIGHLIGHT OF THE NIGHT
To really make your skin glow, make sure you are using a highlighter to accentuate the highest points of your face, where the light naturally hits, including the top of your cheekbones, the centre of your nose, and under the arch of your brows. This will help to add a subtle glow to your skin when the light catches it, without being 'shiny' all over. I love the Hot Shot Highlighter Quad which includes a choice of four powder shades to compliment any skin tone.
PLUMP IT UP
A juicy, glossy lip is the perfect way to top off your glowy look and have you glistening all day!

Take your lips to juicy heaven with the Hot Shot Flame Lip Plumping Glosses. Enriched with ginger and chilli, these glosses leave a sweet tingling feeling for a plumper pout and the perfect glossy glow. Apply a nude lip liner and fill in the edges of your lips before swiping your favourite shade over the top. Choose from two shades: Pink Heat or Red Blaze.
Get everything you need for a dewy 'Clean Girl' look here.
Love Isabel, from Team Revolution Beauty x