Long-lasting makeup is the ultimate goal. Whatever the occasion, whether work or play, nobody wants to be reapplying their makeup mid-way through the day.
At Revolution, we have the solution. Discover the ultimate routine and products to use for makeup that lasts all day!
HOW LONG DOES MAKEUP LAST?
There are a few factors that can affect how long makeup lasts on your face. These include:
1. SKIN TYPE - Whether you have DRY or OILY SKIN can determine how long-lasting your makeup is. Those with oilier skin types may notice their foundation begin to 'slide' down their face as the day goes on.
2. PRODUCTS - With this in mind, are you using products that work for your skin type? Different formulas are targeted to suit varying skin textures and levels of oiliness. So, to give your makeup the best fighting chance of staying put, ensure your skincare and makeup products are suited to your skin type.
3. ENVIRONMENT - The environment you spend your time in (whether that's at work, outdoors, a shopping mall, gym etc.) also affects the staying power of your makeup. Particularly humid conditions cause makeup to run, whereas aircon causes the skin to dry out, taking its toll on your makeup.
LONG LASTING MAKEUP ROUTINE
There are a few key steps to take to keep makeup in place and looking fresh and flawless all day long. Follow this routine to guarantee long-lasting makeup, taking you through the entire day (and night if you're in it for the long haul!).
STEP 1 - COMPLETE A TARGETED SKINCARE ROUTINE
Before you even think about picking up that MAKEUP BRUSH, or need to prep your skin. A targeted skincare routine designed to promote healthy-looking skin is the essential first step to achieving long-lasting makeup.
REVOLUTION SKINCARE have created product ranges to suit all skin types and concerns.
Begin by cleansing to rid the skin of dirt, oil build-up and impurities. A clean canvas is crucial for long-lasting makeup.
Expert tip: If you struggle with uneven texture, be sure to exfoliate your skin. Our GLYCOLIC ACID TONER is designed to gently exfoliate, cleanse and condition. Be sure to apply SPF when using Glycolic Acid, as it can increase skin's sensitivity to the sun.
Once you've topped up with whatever SERUM OR TREATMENT you're using, be sure to complete your skincare routine with a hydrating MOISTURISER. Makeup will never sit right or stay put on dehydrated skin - so even if you have oily skin, never skip moisturiser! We're loving the REVOLUTION PRO MIRACLE CREAM.
STEP 2 - PRIME
Next up is a step that sometimes gets forgotten but could be the difference between long-lasting makeup, and makeup that's completed a vanishing act by lunchtime.
PRIMER is the stepping stone between your skincare and makeup, helping to create a smoother surface for your makeup application. As well as helping you achieve long-lasting makeup that stays put, primers are often enriched with skin-loving ingredients, supporting the efforts of your skincare routine.
Check out some of our fave primers for keeping your makeup in place all day:
MAKEUP REVOLUTION CONCEAL & FIX MATTIFYING PRIMER
MAKEUP REVOLUTION CONCEAL & FIX PORE PERFECTING PRIMER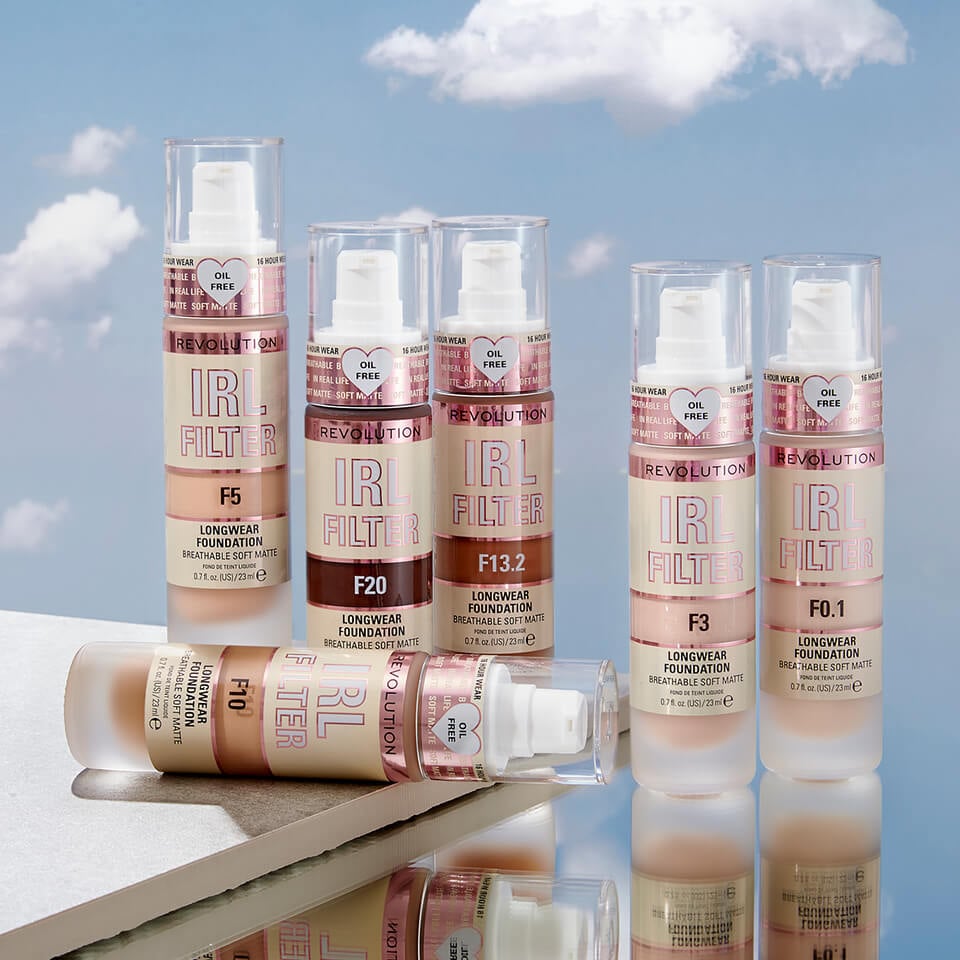 STEP 3 - CHOOSE A FOUNDATION TO SUIT YOU
If you're looking for how to make your makeup last all day, you need a foundation formula that makes your skin sing.

For dry skin, try the REVOLUTION XX GLOW SKIN FAUXXDATION FOUNDATION. It's enriched with Hyaluronic Acid which provides a boost of moisture, creating a hydrating formula with added radiance. For oilier skin, we recommend the IRL FILTER LONGWEAR FOUNDATION. It has a unique, breathable formula that still provides a matte finish to help control shine. An added bonus? It offers 16 hours of smudge-proof, crease-proof wear!
Shop our full range of FOUNDATIONS to find the perfect formula for your skin type. Once you've found your match, say hello to longer-lasting makeup!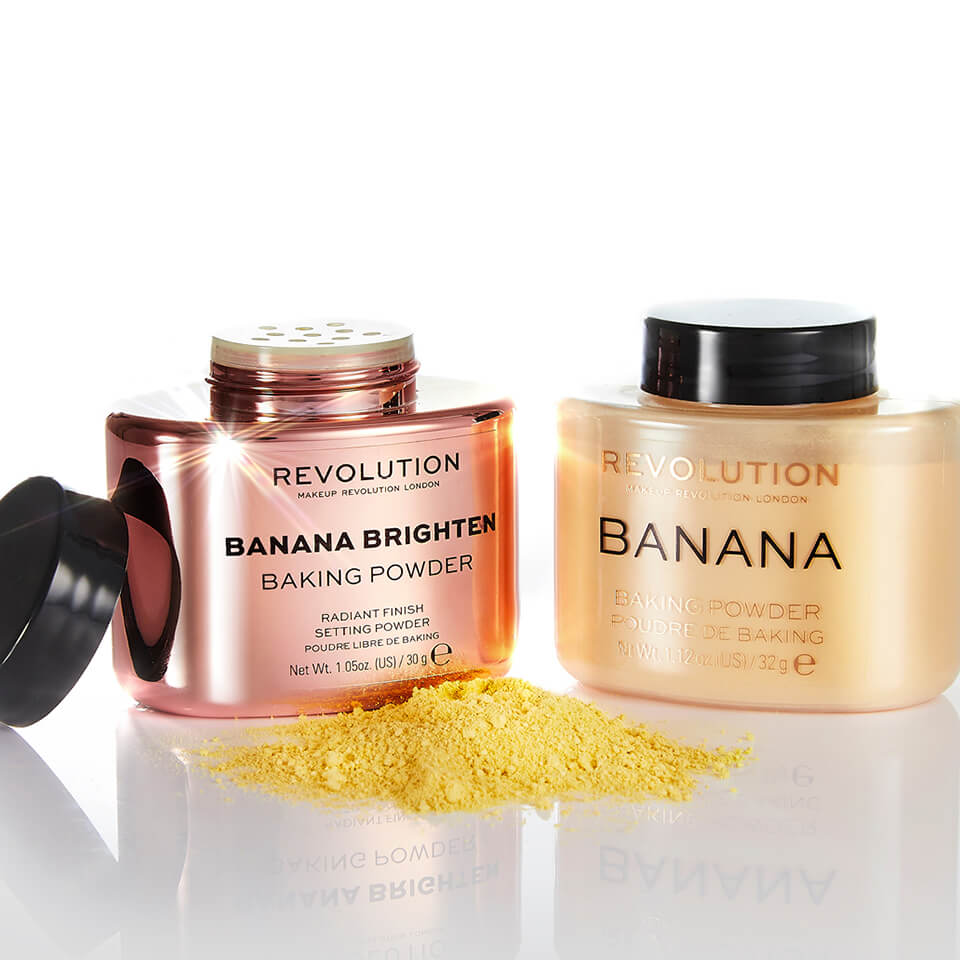 STEP 4 - SET WITH POWDER
It's time to set the base makeup in place with a translucent powder. This is perfect for those prone to oily skin, providing you with that matte finish and true staying power.
The MAKEUP REVOLUTION BANANA POWDER. is our best-selling setting powder renowned for prolonging the wear of your makeup. It mattifies, brightens and helps balance skin tone for a flawless finish. An absolute staple for long-lasting makeup!
Apply a light layer of powder all over to promote ultimate staying powder. If you're prone to oiliness, apply an extra dusting on the areas you struggle most, usually the T-zone and chin.
Love Lois, from Team Revolution Beauty x