Here at I Heart Revolution, we squealed with excitement when we first heard the news that we were collaborating with Disney on a princess-inspired collection back in 2019. From choosing what princesses we would work with, to brainstorming shades names and social ideas, this was a team Revolution effort, and for some of us in the office, a dream come true!
In 2020, I Heart Revolution and Disney released the first Disney Princess inspired makeup collection for the modern-day Princess. We saw Cinderella, Belle and Tiana's stories brought to life through a dreamy collection of colours and shade names inspired by the classic Disney fairy-tale storybooks. Since then, the collection has grown to include seven Princesses.
What do Disney Princesses all have in common? They're all incredibly hardworking and inspirational women who always have a positive outlook and care for others. During our product and content planning sessions, we felt it was important to include who the princesses were both before and after they became Princesses - as we believe they're equally as important. This magical makeup collaboration with Disney was designed to inspire creativity and express your inner princess. So, what does your favourite Disney Princess collection say about you?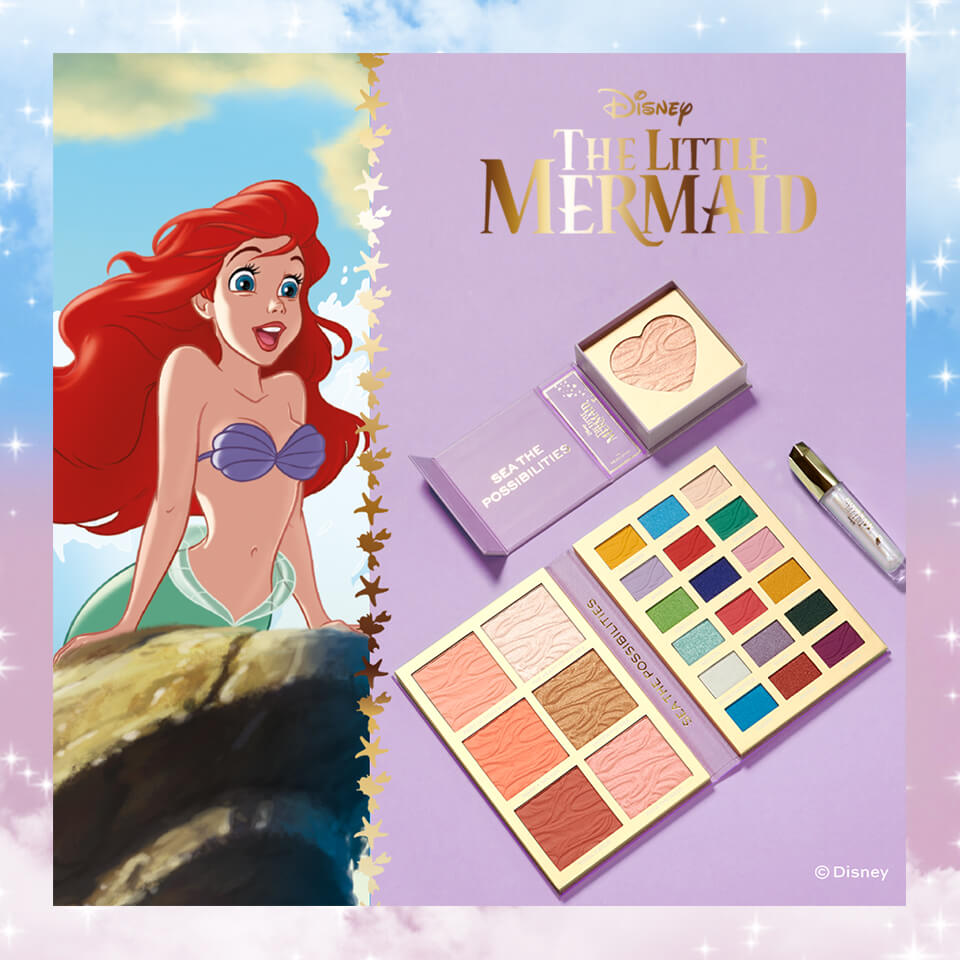 Princess Ariel – Curious
"Curious about the world above the waves, Ariel is a risk-taker with a tenacious, adventurous spirit."
King Triton's youngest daughter is curious, independent, free-spirited, and adventurous. She feels confined by life under the sea and yearns to be part of the human world above the waves. Her fascination with humans and their objects infuriates her father, but with typical adolescent rebellion, Ariel is determined to follow her dreams – not someone else's – and she courageously risks everything to make her dreams come true. Ariel is graceful and elegant but also fun and silly!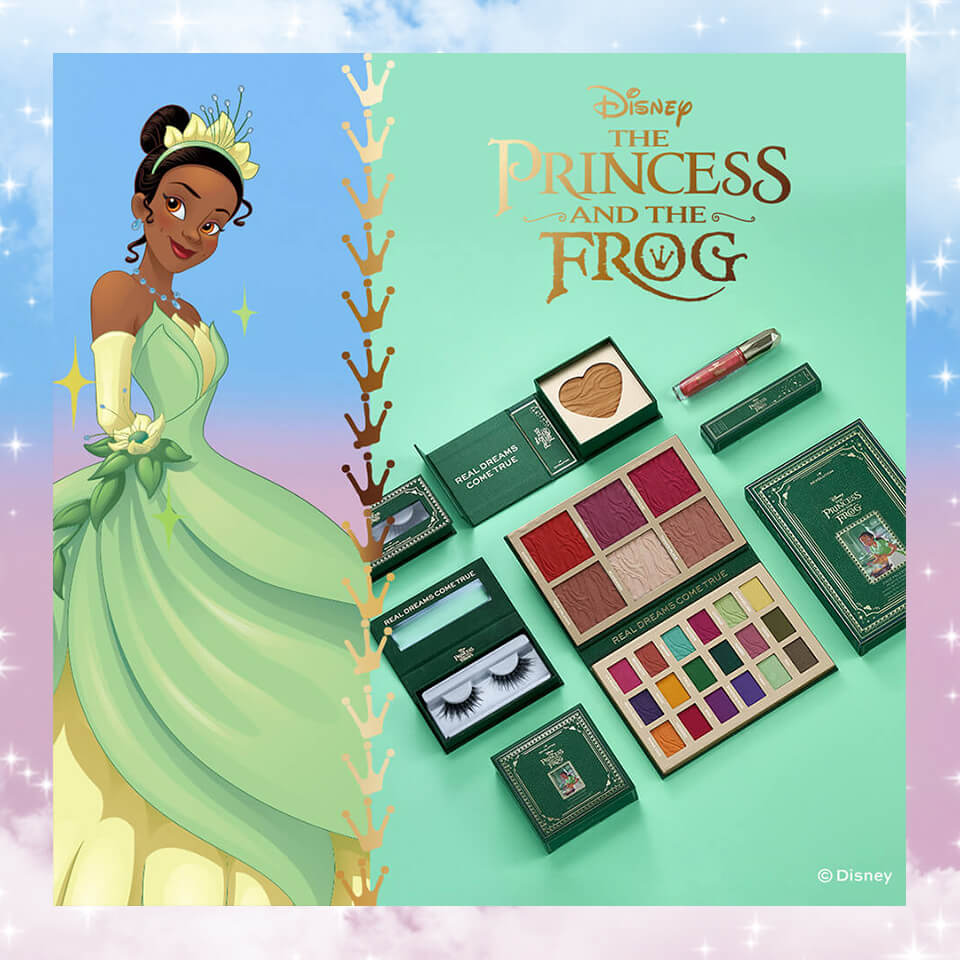 Princess Tiana – Ambitious
"With ambition, talent, confidence and drive, Tiana makes her dreams come true!"
Ambitious, intelligent, and resourceful, Tiana dreams of one day opening her very own New Orleans restaurant. Inspired by her late father, she knows everything about cooking and running a business, but still faces enormous obstacles standing in the way of her dream. She works hard, saves every penny, and is determined to overcome all trials and tribulations. She is eager to see her dream come true and is confident in her own abilities.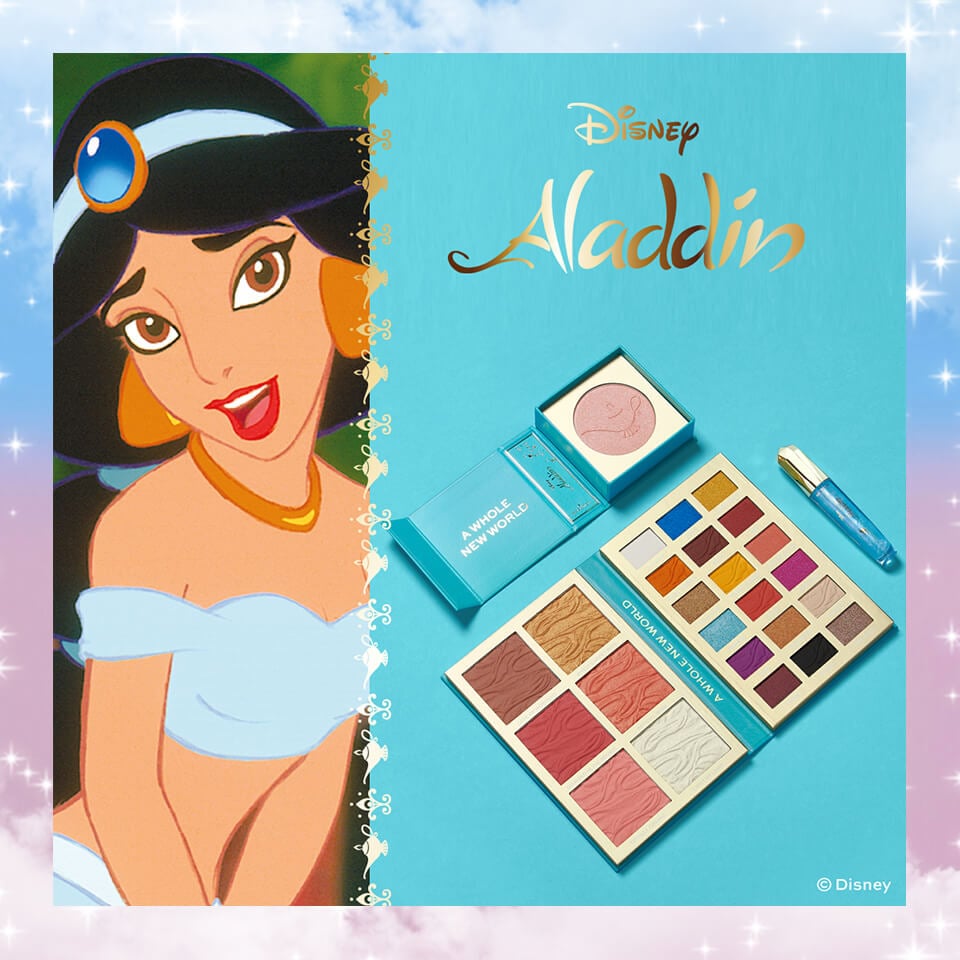 Princess Jasmine – Adventurous
"Strong-willed, open-minded and generous, Jasmine finds adventure beyond the palace walls."
An adventurous, courageous beauty, Jasmine wants to marry for love and to experience life outside the palace walls. Her rich and spoiled suitors bore her. As a strong, independent woman, she's quite capable of taking matters into her own hands, rejecting suitors and sneaking off into the marketplace. Aladdin's intelligence (as great as her own) is what stole her heart.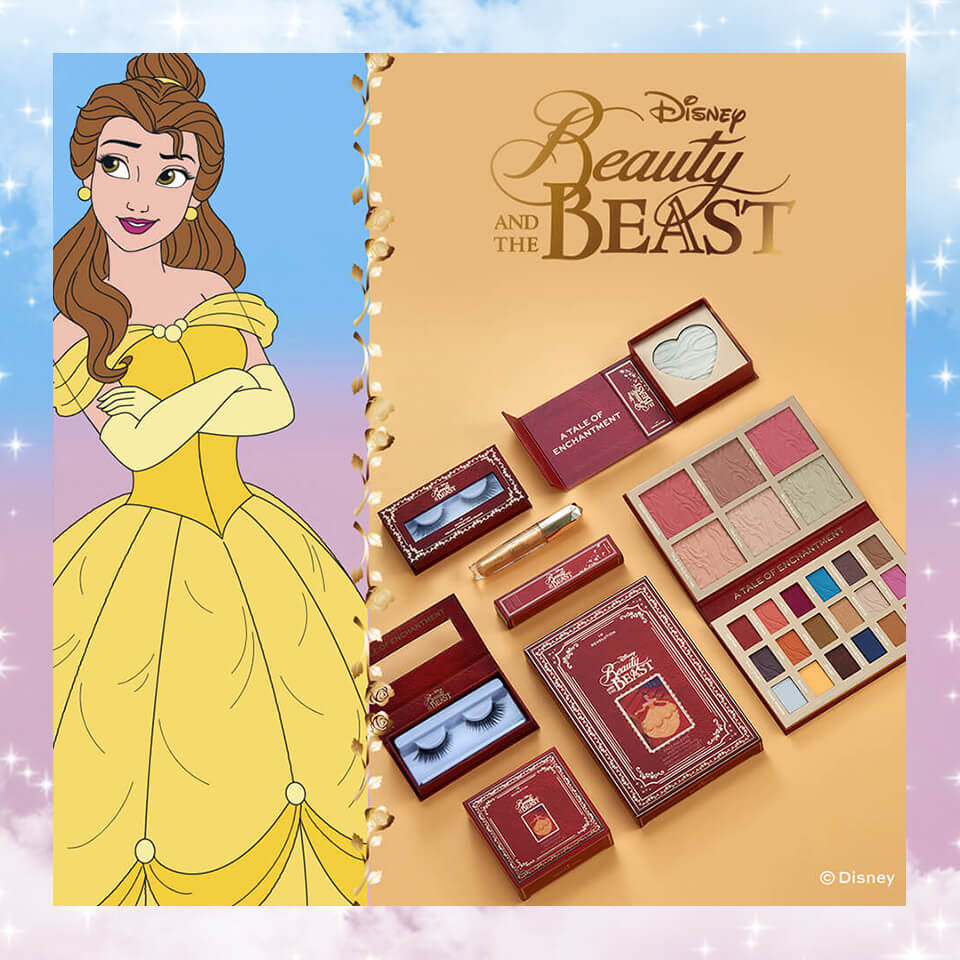 Princess Belle – Loyal
"Inquisitive, genuine and accepting, Belle braves all obstacles to help the Beast."
Intelligent, open-minded Belle has dreams – and they don't include living in a small French village forever. An avid reader, Belle yearns for adventures "in the great wide somewhere" like those in her beloved books. Practical and loyal, Belle is capable of great love and courage, as shown by her willingness to give up her freedom for her father's well-being. With her spirit and beauty, Belle sees beyond appearances and can do what it takes to turn her dreams into a reality.
Did you know? Beauty and the Beast was Disney's first animated feature film to be produced as a Broadway musical.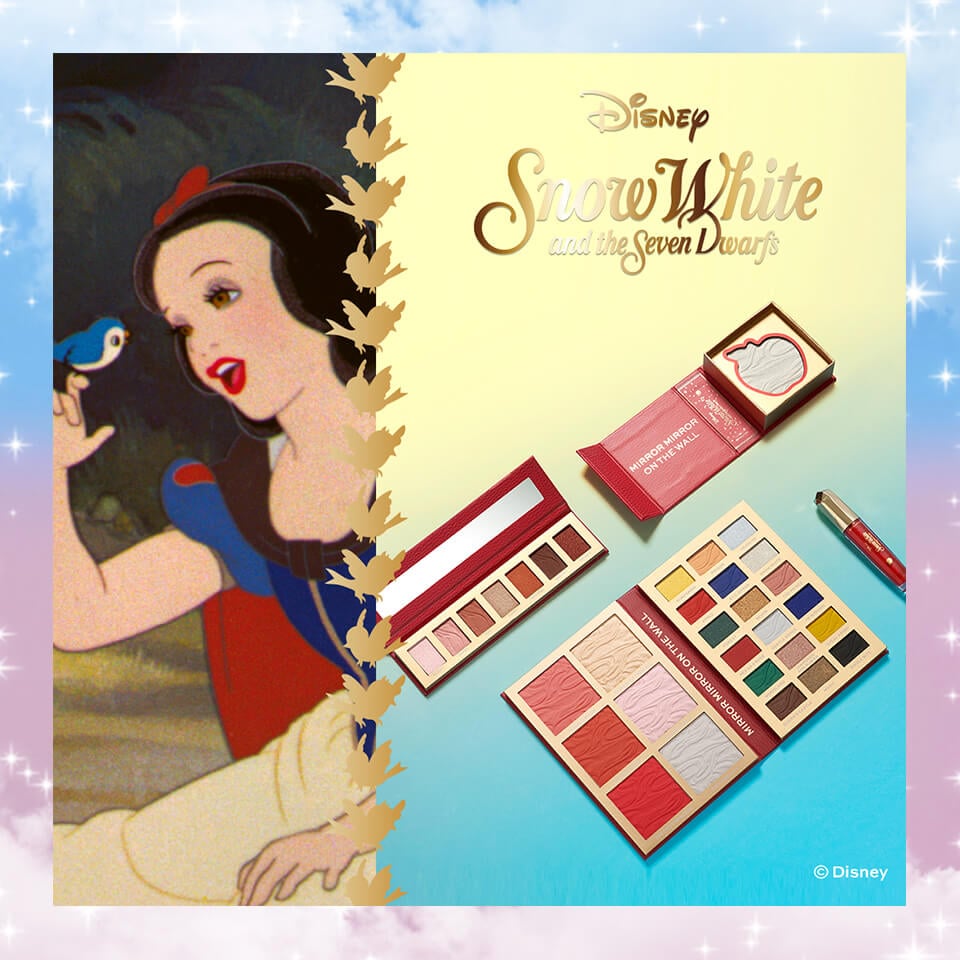 Princess Snow White – Kind
"The Fairest of All, Snow White is caring, resilient, optimistic and sweet-natured."
Caring and sweet-natured Snow White is always kind and gentle. Although she is a Princess, her wicked Stepmother treats her unkindly, but Snow White always remains calm and compassionate. Generous and lovely, Snow White looks after the Seven Dwarfs whilst she waits patiently for her prince.
Did you know? Snow White was the very first full-length animated feature Disney film. It was so successful that Walt Disney was able to build a new studio with the profits from the film.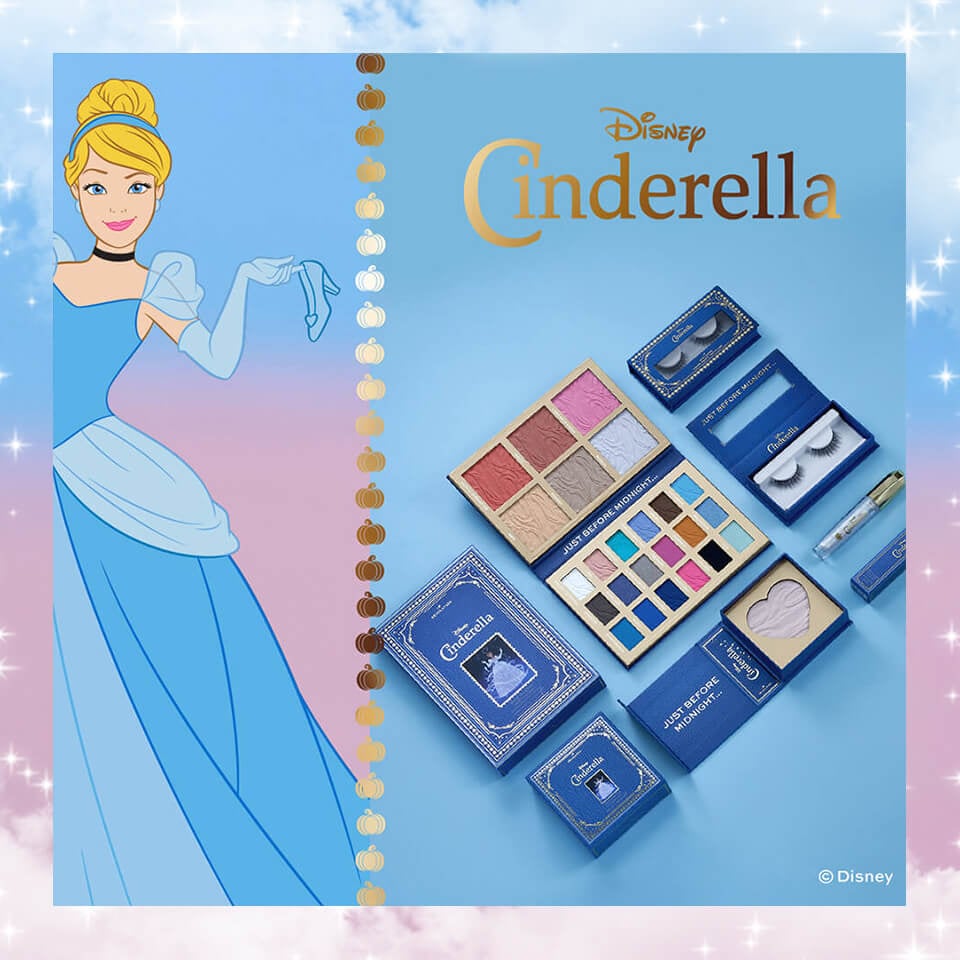 Princess Cinderella – Hopeful
"Determined, courageous and kind, Cinderella works hard to make all of her dreams come true."
Cinderella isn't a born Princess but has the natural graciousness of one. Gentle and kind, Cinderella is also extremely hard-working, which makes her a great role model. Despite being picked on by her cruel stepmother and stepsisters, Cinderella is strong enough in mind and spirit to hold onto her dreams.
Princess Aurora - A Dreamer
Aurora is cheerful, elegant, and a dreamer who enchants all she meets"
Although she is royal, Princess Aurora's identity is kept a secret, even from herself. Playful, kind, and good-natured, she's fond of her woodland animal friends and loves her three "aunts". Although she can't leave the forest until her 16th birthday, she stays positive and dreams of discovering the wonder of true love and independence.
Mulan - Fearless
"Mulan's fearlessness, intelligence, toughness and loyalty save her nation and bring honour to her family".
An impressive tomboy, Mulan would rather run freely outdoors than behave like a traditional daughter (she is not very good at acting dainty and ladylike). She likes to express herself through bold colours. She loves her family deeply, but it's not until she follows her own path that her intelligence, courage, and spirit brings honour to her family. She ultimately proves that the blossom that blooms is the loveliest of all.
Lots of love, Lois from Team Revolution x
back to blog