We all get spots (and yes, usually right before that big date or interview) and here at Revolution, we know that whilst having a few spots isn't the end of the world, sometimes you just want to feel your best and not feel sore or uncomfortable. Never fear and put that tube of toothpaste down - we have just the thing!
We know that finding the right fit for your skin, a product that helps to zap away blemishes without making them red or dry, can be a bit of a task. We wanted to offer an all-new treatment that helps to reduce the appearance of blemishes whilst caring for the skin underneath. We searched far and wide for the perfect ingredient and discovered the very catchy SIG1459 or Disodium Tetramethylhexadecenylcysteine Formylprolinate. It is a proprietary isoprenylcysteine (IPC) molecule, which is nowhere near as scary as it sounds. Let us explain…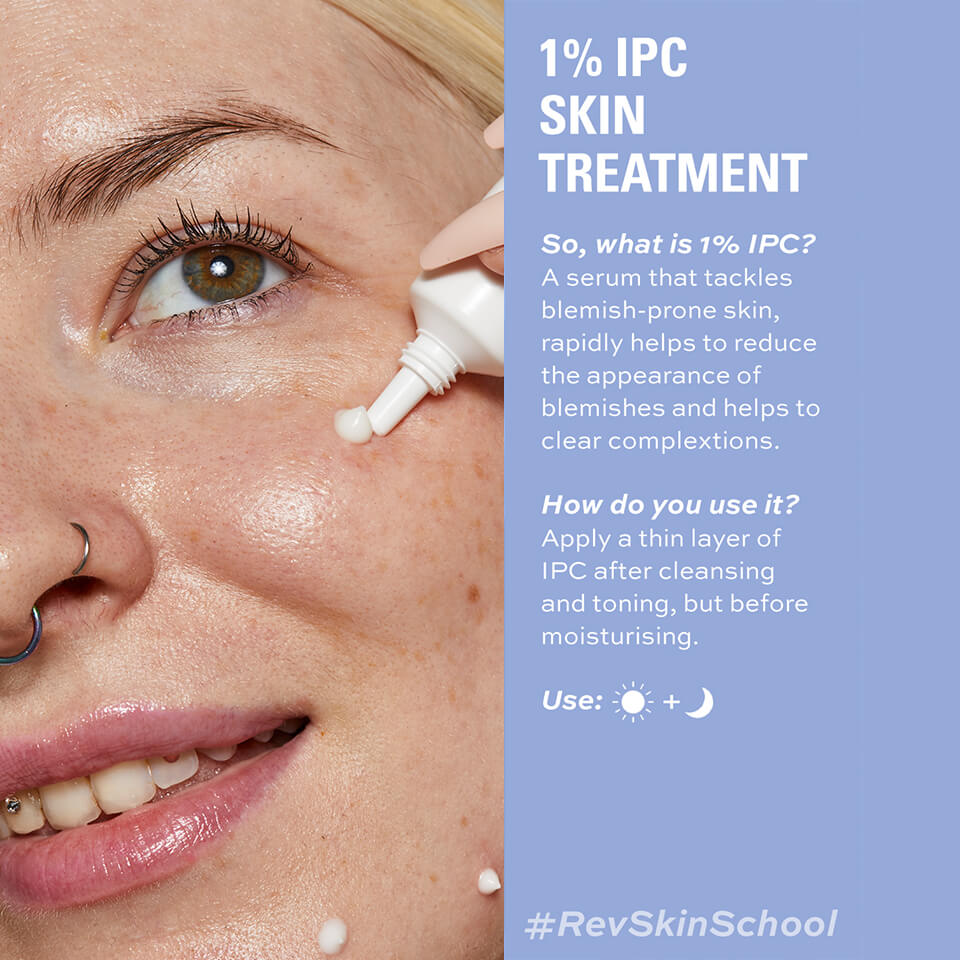 WHAT IS IPC?

SIG1459 or as we shortened it, IPC, was developed by Princeton University using innovation and a technology platform at the forefront of scientific development. Like us, they realised that some traditional spot-treating ingredients, like Benzoyl Peroxide, can be fairly harsh on some skin types and cause side effects such as dryness, irritation, flakiness, and peeling. It has been clinically proven, and laboratory tested with the results published in a peer-reviewed journal to ensure that there is no bias in the data, and it really is as good as they say!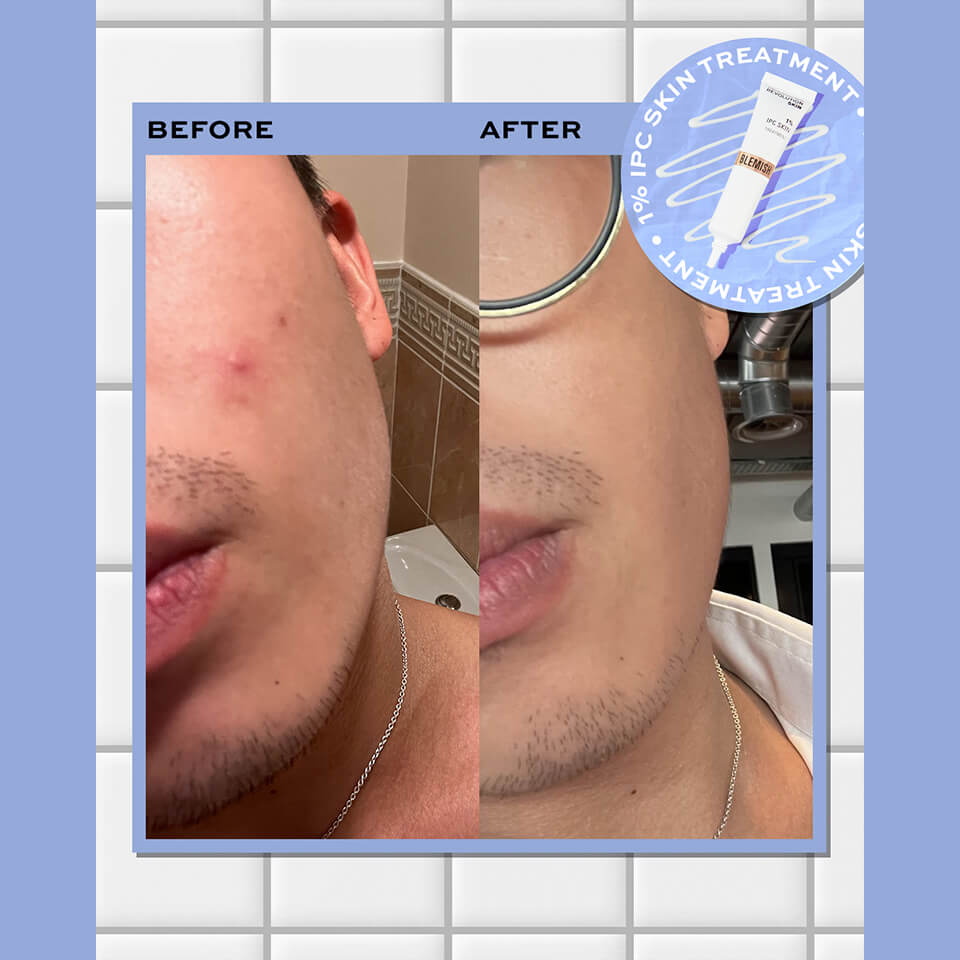 WHARE ARE THE BENEFITS OF IPC?

IPC has been shown to have anti-bacterial activity against C. acnes, performing much better than other acne actives. C. acnes is a bacteria that is naturally part of the microbiome on the skin, and excessive levels are thought to contribute to the formation of blemishes and redness. In the lab, it was also shown to prevent the release of a certain receptor that causes inflammation in acne-prone skin that leads to redness, pore congestion, lipid oxidation and more spots.
In a clinical study over 8 weeks, 1% IPC (the same level used in our treatment) was tested against a plain vehicle cream (containing no actives) and a 3% Benzoyl Peroxide (BPO) cream. IPC outperformed BPO in reducing the appearance and number of blemishes, with a really significant difference over BPO at 8 weeks. This shows that it continues to work with continued usage, and the skin will only see more and more improvement!
So, to put all of this in simpler terms, IPC helps to reduce the number, size and appearance of blemishes, calms and soothes skin redness, without any of the harsh side effects you may get with other acne-prone skin products. We also paired it with panthenol in the formula, to really care for and nourish the skin around the spot, keeping it hydrated, soft and calm. This means that, hopefully, your skin will be back to its best self, quicker!
HOW CAN I USE THE 1% IPC TREATMENT IN MY ROUTINE?

This blemish treatment is an easy product to be slotted into your routine. It can be used every day straightaway and used morning and/or night. We advise using it in the evening after cleansing- apply a thin layer over the affected area (it doesn't need to be used all over the face). Wait for it to absorb, and then apply moisturisers or serums on top.
Tried it? Be sure to tag us in your before and after results over on @revolutionskincare!