We all know and love Revolution's Plex Bond Haircare. It's our favourite damage-repairing hair fix that uses a protein cascade system to transform our locks from dull and dry to healthy and glossy. So, we thought long and hard about the stresses of dry, lack-lustre skin and asked the question: "Can we apply a similar technology to our skin?". That's when Plex Skin was born.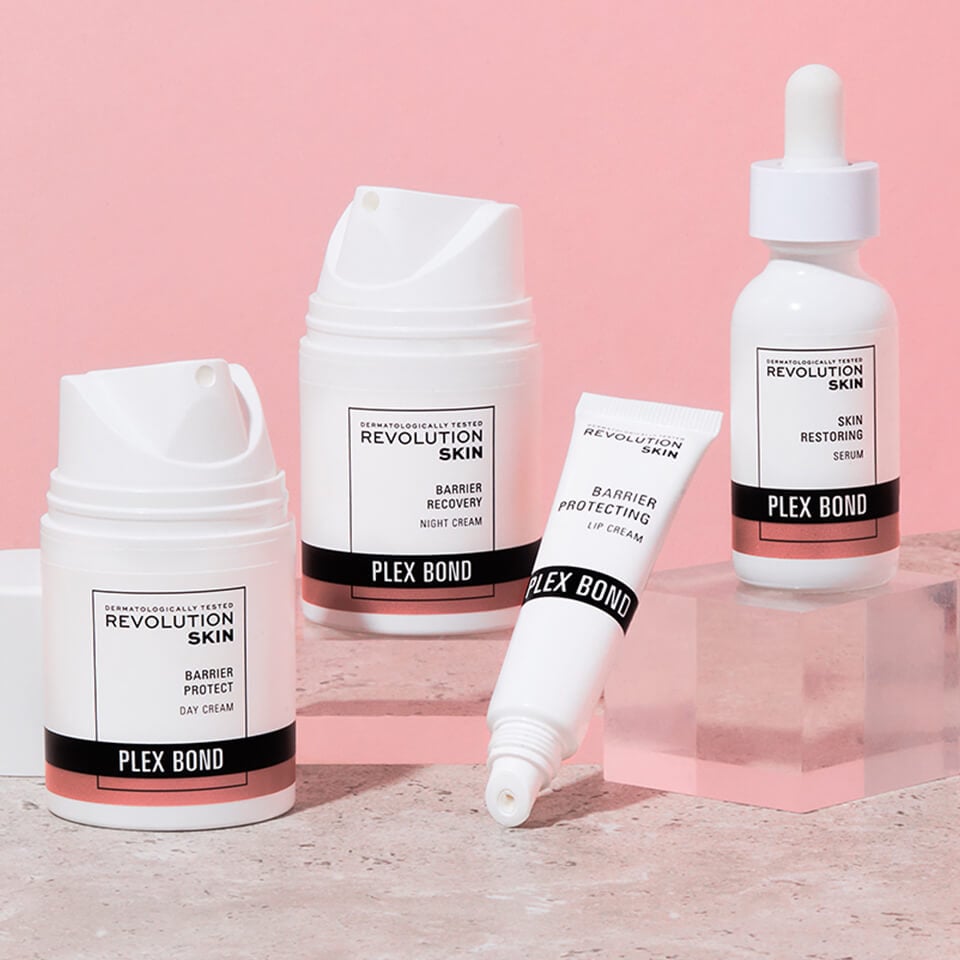 Developed with the struggles of dry, barrier-compromised skin in mind, Plex Skin is a range designed to gently hydrate and protect our skin throughout daily life. Our Plex Skin barrier-protecting complex contains oat protein, which is rich in glutamine to recover the skin barrier function, keeping skin firm and soft-to-the-touch! It also features sodium hyaluronate crosspolymer, which forms a light, breathable layer on the skin to lock in moisture and deliver long-lasting hydration. Added oat kernel oil delivers optimum nourishment, for healthy, protected skin.
These ingredients work together to help keep the skin's uppermost layer strong and resilient against environmental stressors such as pollution. Sound interesting? Well, this range has 4 different products: a serum, a day cream, a night cream and a lip cream! Why are there so many steps to dreamy, cushion-plump skin? Let me explain!
Start with Plex Skin Restoring Serum – a lightweight, hydrating serum containing our barrier-protecting complex to add a secret shield of hydration.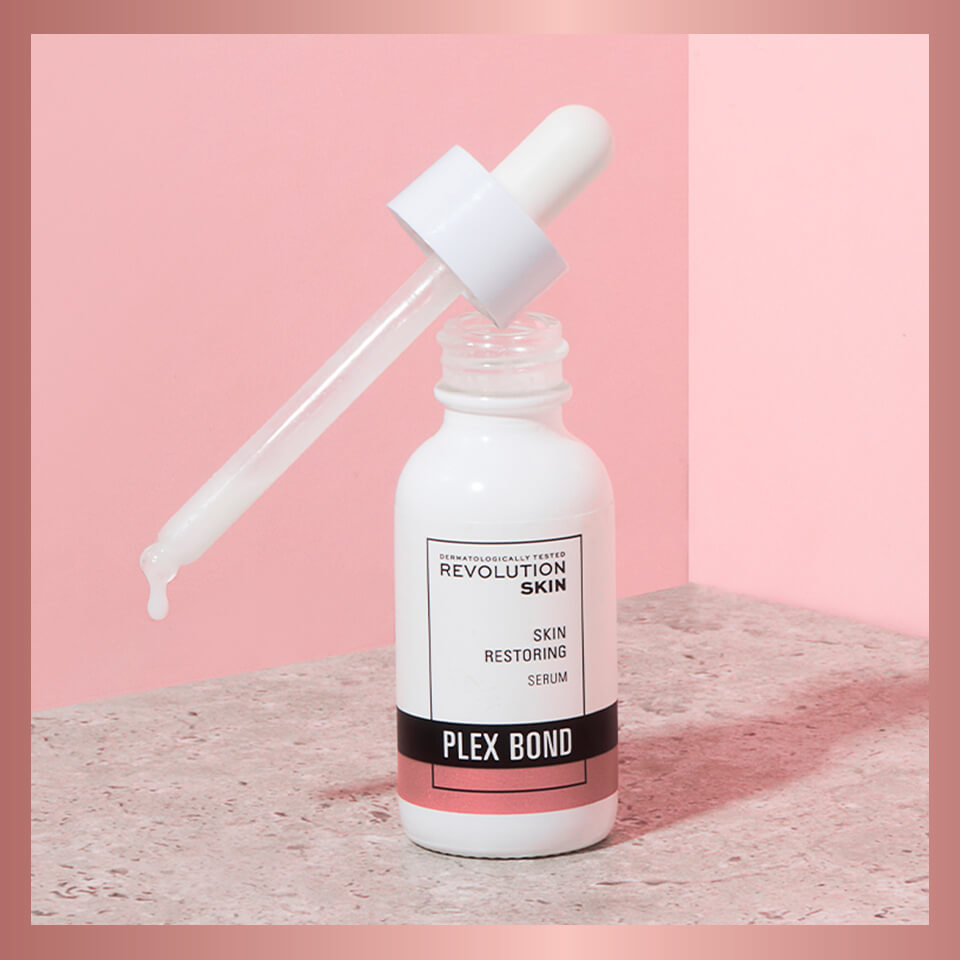 In the morning, follow with the Plex Day Barrier Protect Cream – a lightweight, creamy formula to lock in the goodness of the serum, and double up your barrier protection with our special complex.
At night-time, after cleansing, apply the Plex Night Barrier Recovery Cream – a rich, creamy formula where we've swapped shielding film-formers for calming bisabolol to soothe and replenish your skin while you sleep. No film formers needed at night as you are not out and about and exposed to environmental stressors!
Day or night, use our innovative Plex Barrier Protecting Lip Cream to top up the hydration. This unique creamy formula appears thick at first, but once applied, blends out into an invisible barrier on the lips. It packs a punch of hydration with added squalane and panthenol.
Hope this has helped explain the benefits of our newest Plex range, why not treat your skin to the power of Plex, as well as your hair?
Love Kasia and Team Revolution x