In salon treatments can cost a lot! That's why we have created products that will give you that salon effect at an affordable price that you can use again and again.
Say hello to your new best friend…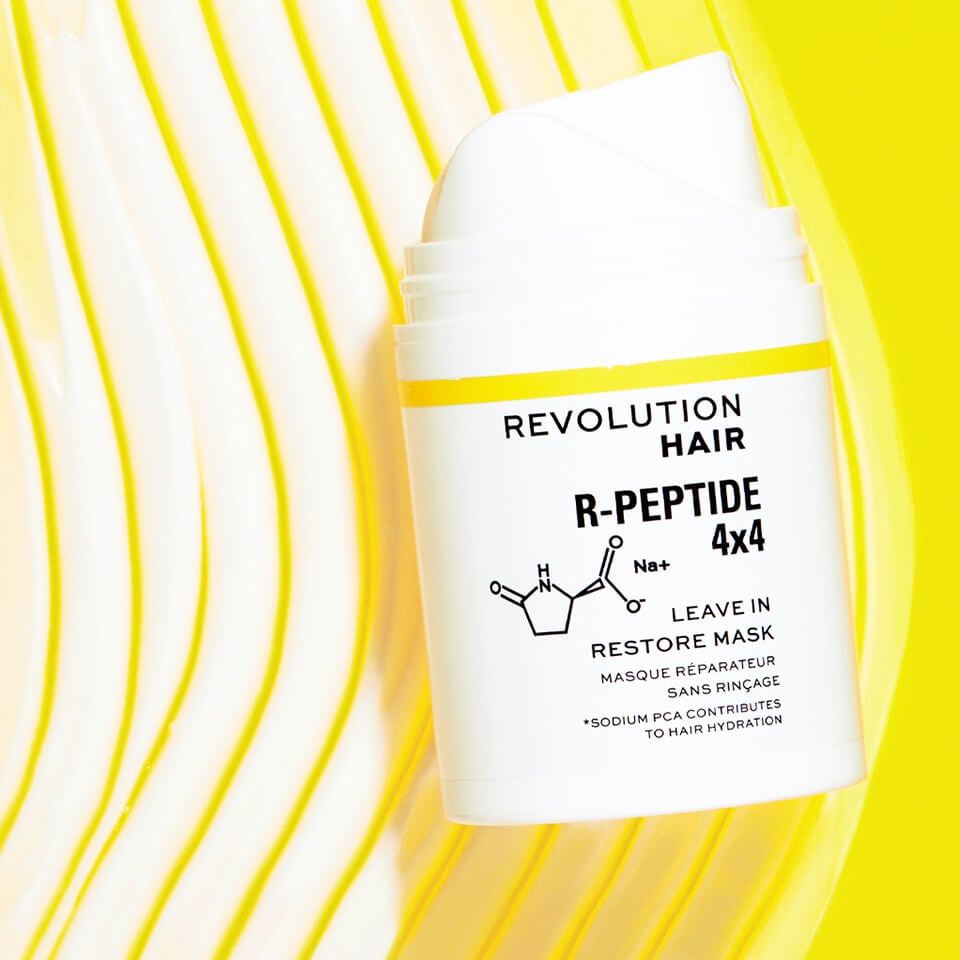 R-PEPTIDE 4x4™ LEAVE IN RESTORE MASK

A leave-in treatment mask for bleached, coloured and heat damaged hair, clinically proven to instantly repair signs of damaged hair!
So, how do I use it?

Step 1: Shampoo your hair as usual and rinse with warm water. Here's the important bit… Do not apply conditioner. If you think about how conditioners work, they apply a coating to your hair to smooth, so applying this would mean R-PEPTIDE 4x4™ won't reach deep into the hair cuticle.
Step 2: Rinse your shampoo, towel dry, comb hair.
Step 3: Apply the magic…. a small pump of R-PEPTIDE 4x4™ mask to mid-lengths and ends, wait a few minutes and then blow dry.
The leave in treatment mask will remain in the hair for up to 3 washes*, continuing to restore and help reduce the appearance of split ends and breakage.
Will it work on my hair type?

Yes! This formula is developed for all hair types!
Peptides - but what is the hype all about?

Peptides are short chains of amino acids, linked by peptide bonds. Long chains of these polypeptides make up proteins. Both peptides and proteins are fundamental parts of cells that carry out important biological functions. We have selected the peptides in this formulation for their hair restoring and strengthening properties.
When hair is dry, it is more brittle and snaps and breaks more easily. Hydrated hair has improved elasticity, which reduces the risk of breakage when put through either mechanical (eg hair brushing) or chemical (bleaching) stress. ​
What's so special about our R-PEPTIDE 4x4™ formula?

Repairs signs of damaged hair​​
Reduces signs of breakage​​​​
Restores, strengthens and softens​​​​​​
Protects bleached and damaged hair​​​​​​
*Based on a clinical study and consumer trial of 117 participants with bleached/damaged/dry hair.​​​​​ ​
Don't forget to tag us with your before and after results @revolution.haircare .
Love Vicki from Team Rev x