The skin on our faces is fragile, delicate, and battles the elements more than any other part of our bodies. There are many things to protect it from: free radicals such as the sun and pollution, blemish-causing bacteria, and even the cold winter weather. In the UK right now, the nights are long, cold, and the winds are harsh! That's why January is the perfect time to defend against these battles... and we know just how to.
Is your skin red, dry, sore to the touch, or suffering with under-the-skin red bumps? If the answer is yes, then you may have damaged your skin barrier. This is the outermost layer of your skin that needs to stay healthy to prevent trans epidermal water loss (otherwise known as TWL, the loss of moisture from the skin), resulting in dry, flaky skin over time. But have no fear, it can be repaired… and prevented.
The Revolution Skincare Ultimate Skin Strength Moisturiser and Night Cream are designed to equip your skin with all the barrier-supporting goodies it needs to help keep your skin healthy and soft, even when the environment tries to challenge it!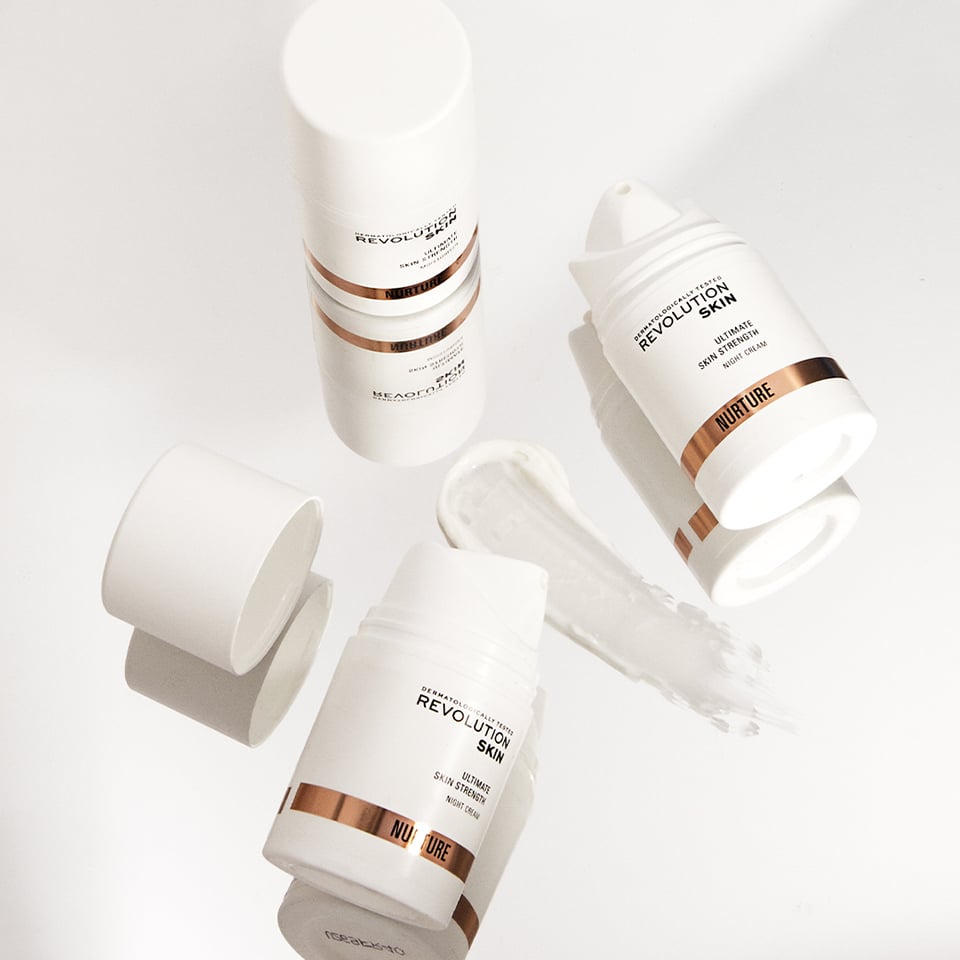 To help your skin retain the fatty acids and hydration it needs, it needs to feast upon moisture-restoring ingredients like peptides and ceramides. The Ultimate Skin Strength Moisturiser and Night Cream are powered by both of these barrier-supporting ingredients to help keep your skin barrier strong and resilient.
Ceramides are skin-identical molecules that help to keep skin soft and moisturised while peptides are chains of amino acids that help firm skin texture.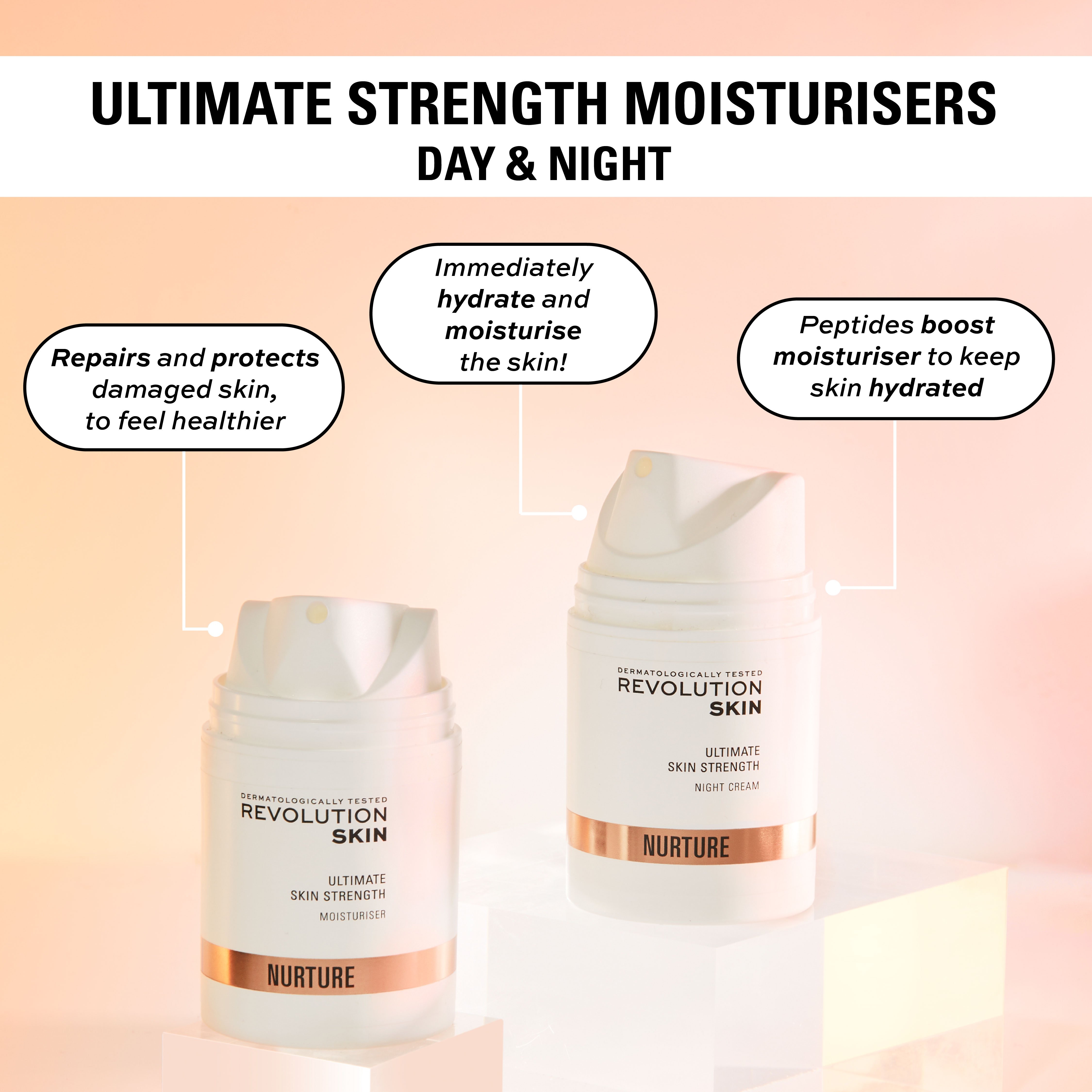 We've added lots more goodies into these moisturisers, such as mango seed butter and squalane. Our daytime formula is a slightly more lightweight version to keep your skin plump and invincible throughout the day (when paired with a Vitamin C serum and SPF of course). The Ultimate Skin Strength Night Cream is a slightly richer version, perfect for all skin types, especially those with dryer skin, to really lock in all that moisture while you sleep.
Not sure where Ultimate Skin Strength fits in your skincare routine? Well, the good thing is that it's suitable for all skin types. Yes – even oily skin needs barrier protection! This makes it pretty easy for Ultimate Skin Strength to fit in any routine, simply use the Ultimate Skin Strength Moisturiser as your moisturiser in the day followed by an SPF. At night, after cleansing, follow any serum with the Ultimate Skin Strength Night Cream and wake up to plump, healthy-looking skin.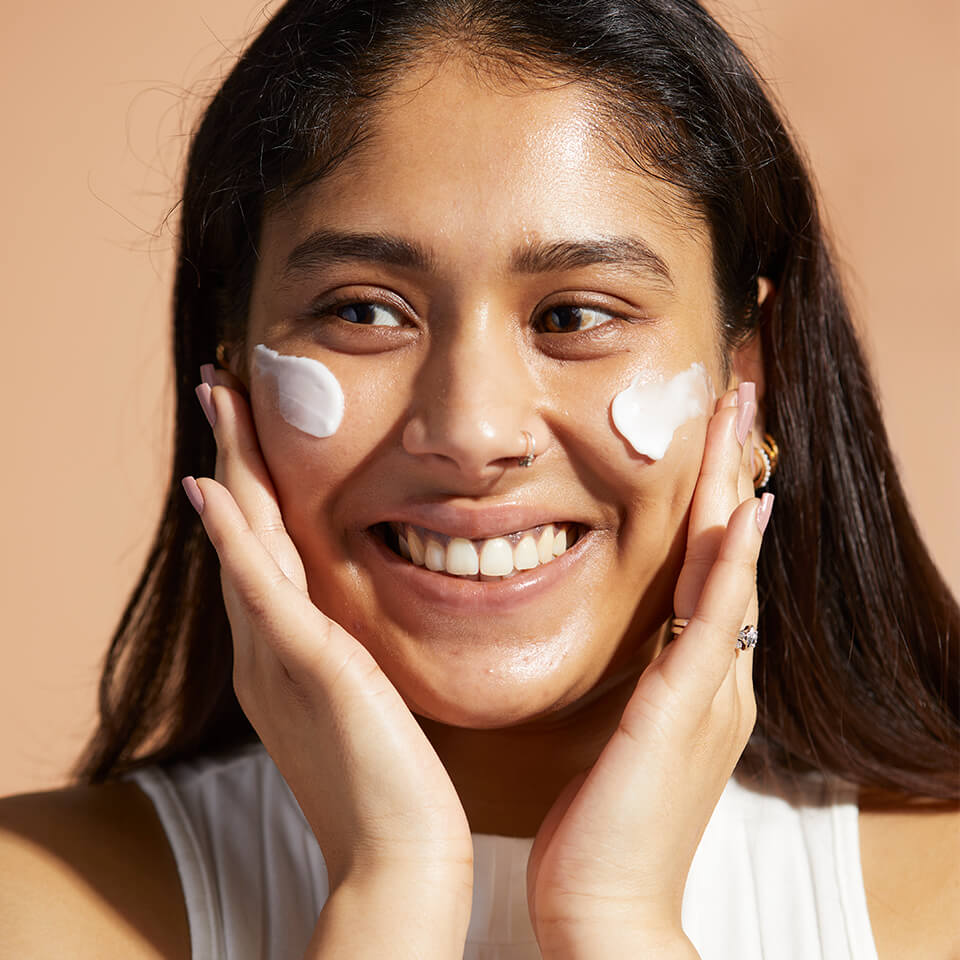 Good luck protecting your barriers this year, and if you overdo it on the exfoliant side of things, Ultimate Skin Strength might just be the solution!
Love Kasia and Team Revolution x