Kombucha In Skincare: What is it and How Do You Use It?

When it comes to the latest trending skincare ingredients, it's no secret that they often originate from the food industry (see also: avocado, turmeric and even charcoal). These superfood ingredients are renowned for their almost magical benefits on the skin. So what's the next trending superfood ingredient? Enter: Kombucha.

You may have spotted Kombucha tea on the shelves of health stores, even more so in recent months. But don't worry - if the thought of drinking fermented tea just isn't your thing, you can reap some of the benefits via your beauty routine.

SHOP NOW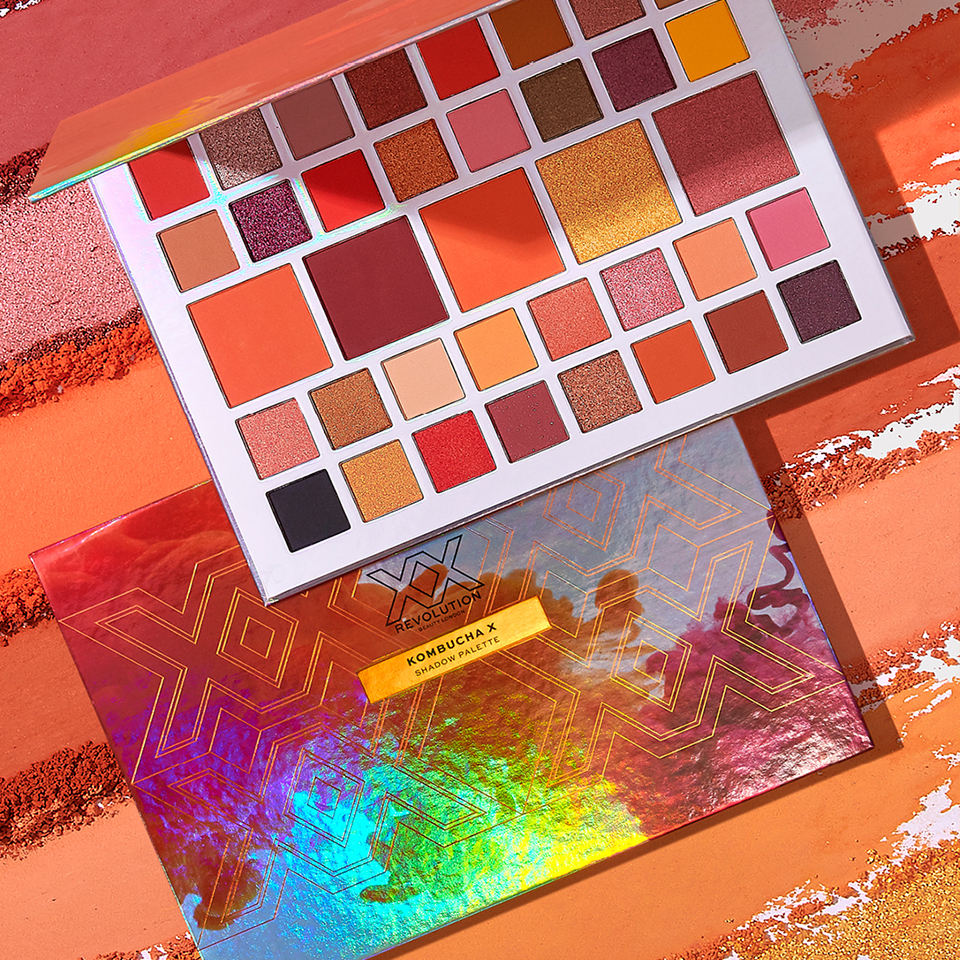 What is Kombucha?

Kombucha is a fermented drink made from black (or green) tea, sugar and a specific culture known as a 'scoby' (also known as 'symbiotic culture of bacteria and yeasts'). This fermented tea dates back to around 2000 years to ancient China where it was used for medical purposes. It contains organic acids and natural probiotics, which have been shown to improve the skin barrier and affect skin hydration.

What are the key benefits of Kombucha for the skin?

- Improves skin tone
- Improves skin texture
- Increases hydration
- Improves skin clarity
- Probiotics help to repair the skin barrier
- Infuses skin with antioxidants (when made from green tea)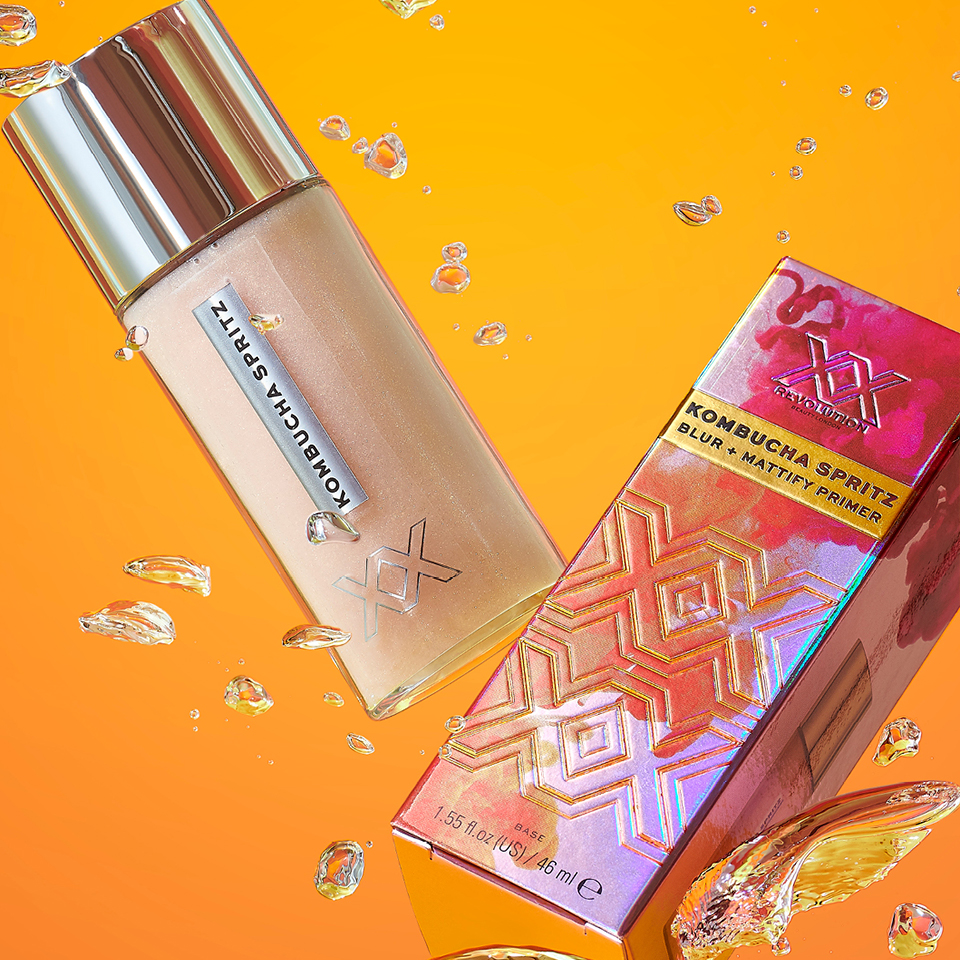 Our Top Kombucha Picks

XX Revolution Kombucha Spritz Primer
This innovative texture transforms from a gel to a liquid when shaken to create an immediate mattifying and blurring effect on the skin. It's infused with kombucha, ginger, squalane and peptides to help moisturise, smooth and revitalise the skin with glowing shimmer particles.

SHOP NOW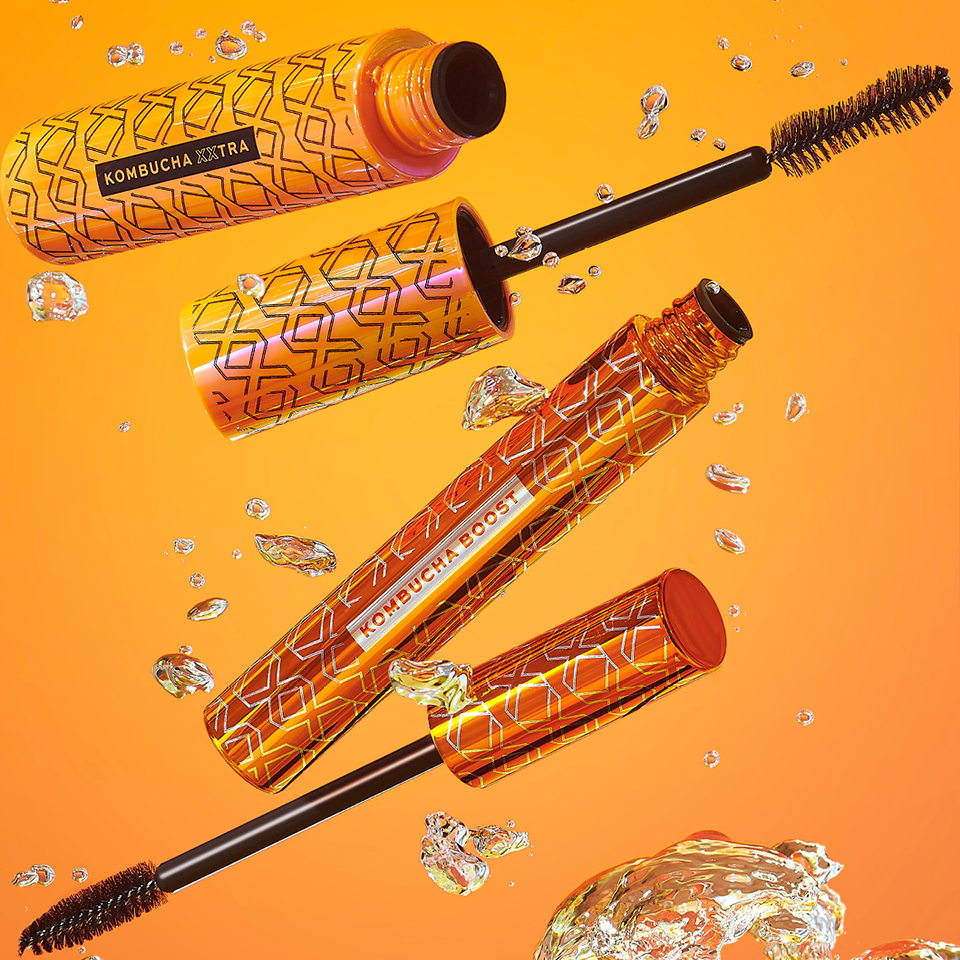 XX Revolution Kombucha Mascara
Let your lashes reap up the benefits of Kombucha! This 3 in 1 Jet Black Mascara not only helps to add mega volume, length, and definition, but it's also formulated with kombucha extract and tri peptides to nourish and condition your lashes. Use with our brow and lash serum.

SHOP NOW
XX Revolution Kombucha X Brow & Lash serum
Want to take your kombucha beauty routine either further? Try the XX Revolution Kombucha Brow & Lash Serum. This specially formulated brow and lash serum can be used alone daily to help condition and hydrate lashes. Or, try using it as a primer before applying mascara for ultra hydrated lashes! It's packed with 7 key ingredients alongside kombucha to help you achieve fuller, thicker brows and lashes:

- Hyaluronic Acid
- Castor Oil
- Prickly Pear Oil
- Biotins
- Amino Acid complex
- Tri Peptides
- Kombucha Extract

SHOP NOW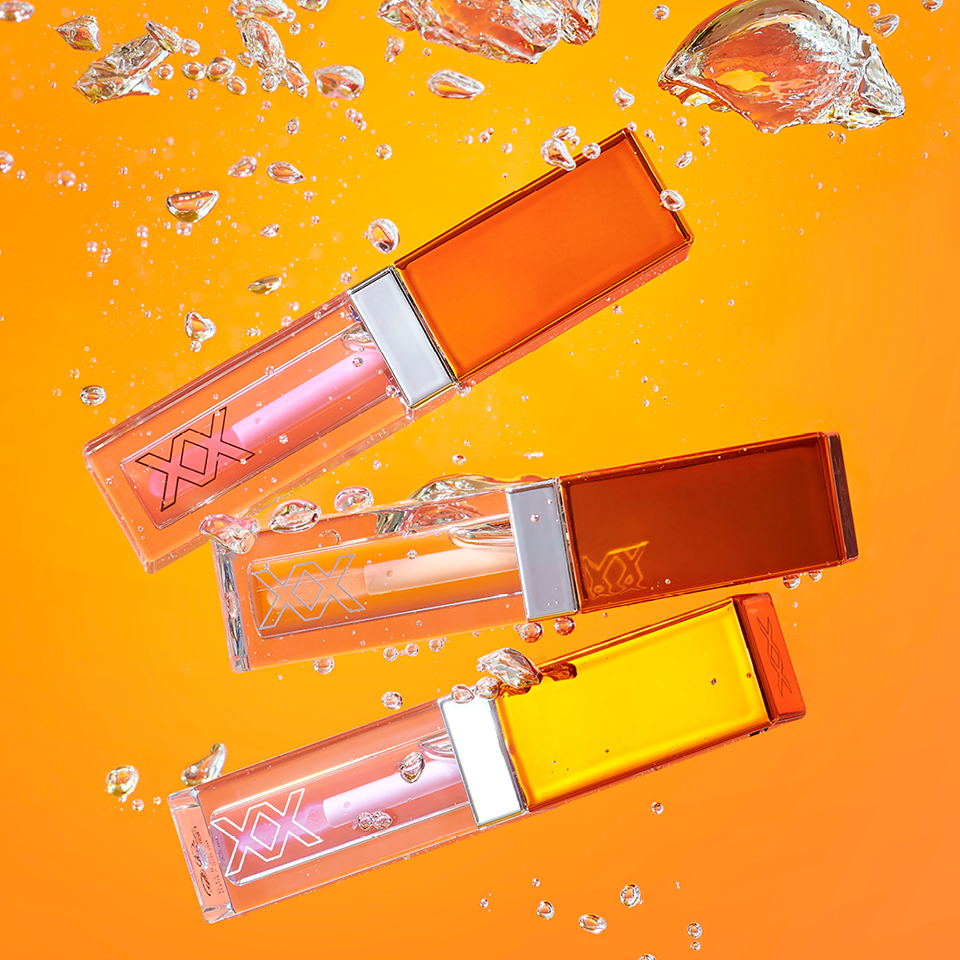 XX Revolution Kombucha X Lip Oil
With added kombucha extract and squalane for deep hydration, this ultra-nourishing lip oil helps to soften dry lips in an instant. It's available in three flavours, each with a subtle tint of colour:

- Raspberry + Blackberry
- Cherry + Plum
- Peach + Apricot

SHOP NOW
Head over to @xxrevolution to see more!
Love, Lois from Team Revolution x