I admit it, when it comes to my makeup brushes… I'm gross. Wait no, I WAS gross. Because I'll hold my hands up and say, I don't think I had cleaned some of my makeup brushes in the whole time I've had them. EWW! As we've all had a bit of time on our hands, I made the step in giving my brushes a good clean. And you know what… it felt so good!!
As we are all becoming so much more aware of keeping EVERYTHING clean, now is as good a time as ever to get in the habit of regularly cleaning your brushes. And don't worry, at Revolution we have your back with a number of ways to keep those brushes sanitised and looking as good as new!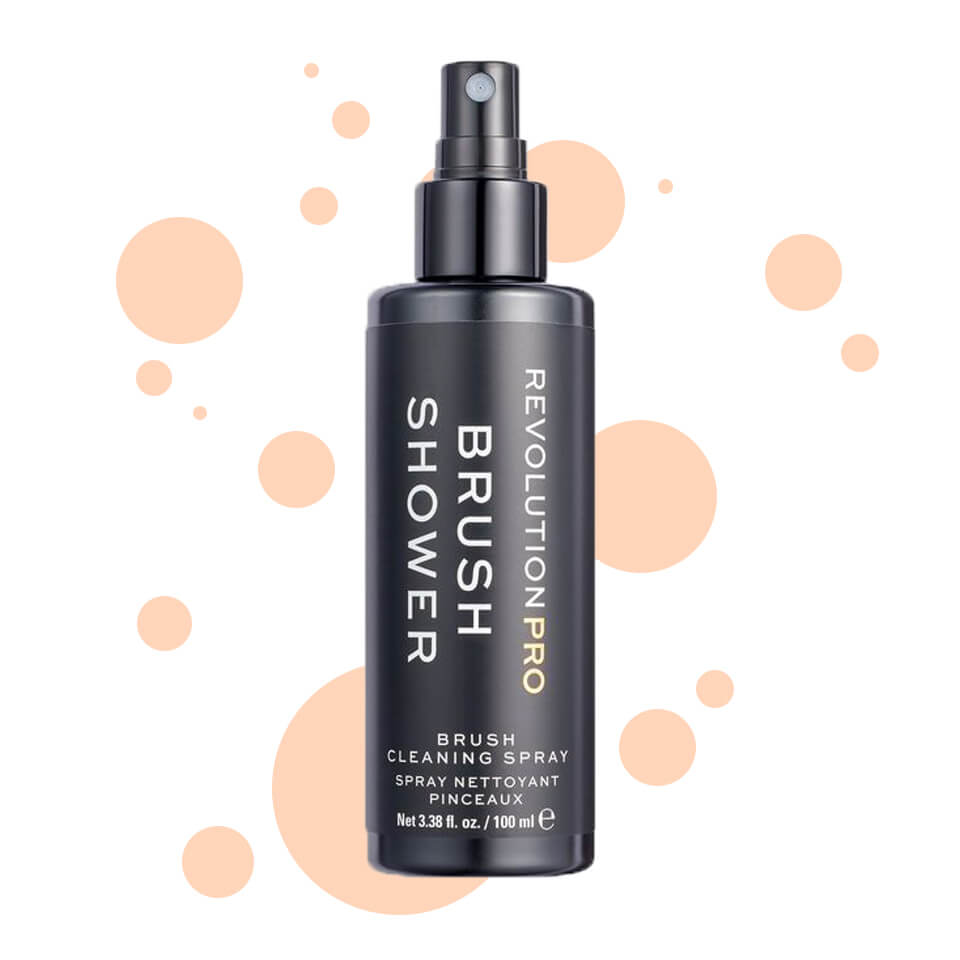 The Daily Quick Spritz
It is recommended that if you use your brushes daily, then you should clean them every 2-3 days (obviously MUAs should be between every client, but that goes without saying!). Whilst at the moment, that may be fine, when life is up and running as normal- after 14 hour days the last thing I want to do is clean my brushes! So, for the quickest and easiest cleaning, I'd recommend the Revolution Pro Brush Shower.
This fast beauty is formulated with antibacterial properties in a spray! You simply spritz directly onto your brushes and wipe the brush on a tissue to remove the makeup, revealing clean bristles in seconds. I actually think this is a great habit to get into after every single use.
The Deep Clean
No matter how clean your brushes may seem, it's good practice to give your brushes that extra deep clean when you can. I love the Revolution Solid Brush Cleaner. This beauty will dissolve the makeup and gives your brushes a deep cleanse keeping them maintained. Simply wet the brush and gently place into the solid brush cleanser until it starts to foam. Rinse with the brush and leave to dry on a flat surface on a clean towel.
So come on beauties, join me on that cleaning hype, get those healthy cleaning habits in motion. And don't forget, YOU are the Revolution.
Sophie from Team Revolution x
back to blog