Wellness and self-care. Two words that have been bandied around a lot for the last couple of years, but have really come into their own with last year's pandemic. With ever-changing and difficult news to process daily, with our usual activities vastly reduced, with pressures of homeschooling children whilst trying to manage your own workload, the small daily acts of self-care have never been more important.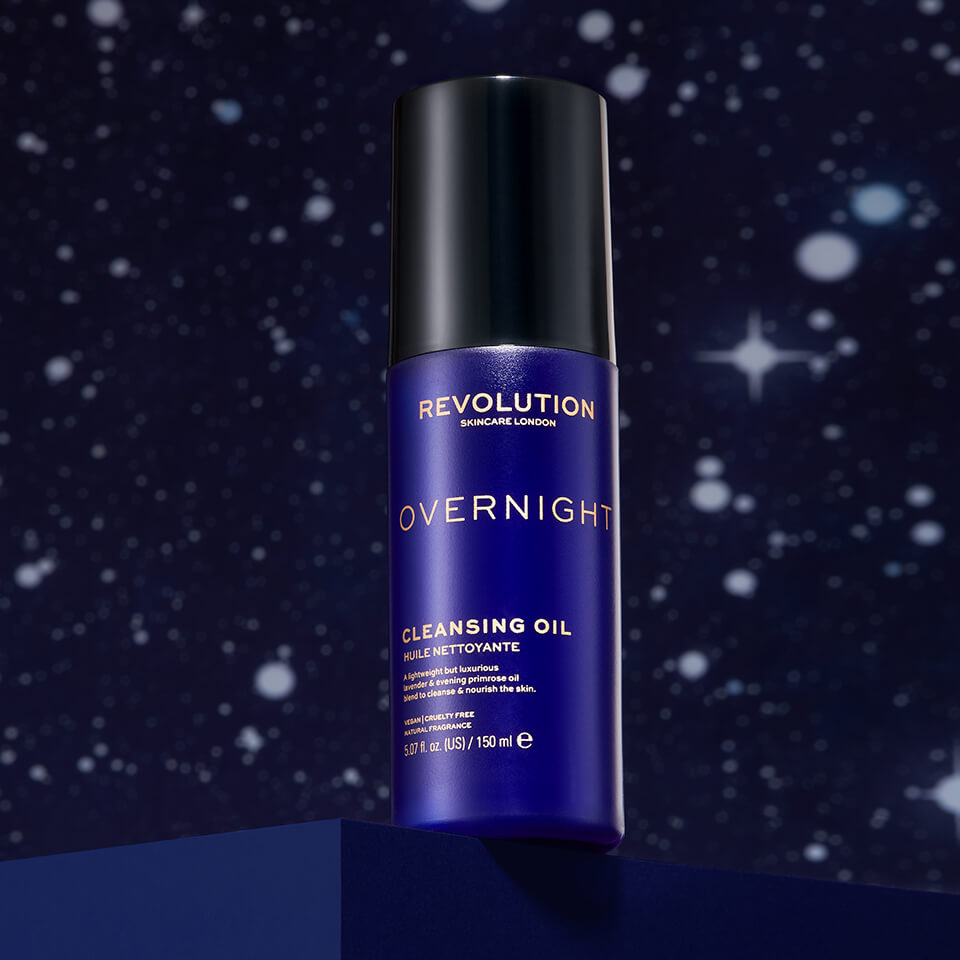 For some, showering and changing out of pyjamas every day (into daytime pyjamas) is about all they can muster, and that's okay. For some, they may spend 20 minutes every morning making eggs on toast just how they like it and take the time to froth the milk for their coffee. A buttered crumpet on a rainy day, a 15-minute walk at lunch to feel the sun on your face, your favourite not-so-guilty pleasures in a Friday afternoon kitchen disco, using half a bottle of your favourite bubble bath in one go. Self-care has been confined to the simple and small daily acts we can do from our own home. But just because they are small doesn't mean that they aren't mighty. Never underestimate the power of taking five minutes for yourself to do something, whether that's folding up your floordrobe and putting it away, applying a bit of concealer, or a bit of deep breathing.
With the launch of our new Overnight Range, we invite you to take five minutes for yourself every evening to enjoy your skincare routine.
Start by from removing any make-up you might have felt like wearing that day by massaging in the silky Overnight Cleansing Oil into all the grooves and folds of your face. Inhale in the soothing Lavender and Evening Primrose Oil and allow the Squalane to soften and nourish your skin. Rinse off with a fluffy microfibre cloth. Then, using your ring finger, gently dab the Overnight Rejuvenating Eye Cream around the eye contour. Enjoy the feel of the comforting smooth cream as it nourishes those post-zoom eyes.
Next, warm up a couple of drops of Overnight Restoring Concentrate between your palms and press into the skin, lightly tapping your skin with your fingertips to stimulate blood flow. With more time at home in the evenings, it's nice to let this oil sink in and work it's magic whilst you cook your dinner and indulge in your latest series binge. Squalane, Jojoba and Evening Primrose Oil soften and nourish, whilst the carefully blended calming aroma helps you to switch off from the day and create that wind-down bliss. Then, right before you hit the hay, spend a couple of minutes massaging in the Overnight Soothing Sleeping Mask. Formulated with Colloidal Oatmeal which helps to form a comforting barrier and reduce any irritation and lock in any moisture that Glycerin and Sodium Hyaluronate draw in. Just like the rest of the range, the soothing aroma works synergistically with the texture to provide the ultimate relaxation experience. Finish off with a spritz of the Overnight Dream Mist and you'll be asleep before your head hits the pillow.
Five minutes is all we ask you take to help you get that full eight hours. You can thank us later.
Love, Liberty from Team Revolution x
back to blog