Retinol… the ingredient that is known for the serious skincare users, the ones who would be shocked to hear you say that you don't double cleanse, and oh my god please don't tell me you're using a make-up wipe? It can be an intimidating ingredient, like the scary colleague at work who everyone knows and respects, but you've not dared talk to yet. But like them, when you finally get the nerve to try, you realise it's only resting b**ch face and once you are past that, they are the most helpful, efficient person ever and you wondered how you ever survived without them.
SHOP NOW

What is Retinol?
Retinol is the alcohol of vitamin A (retinoic acid), belonging to the family of retinoids. This is all the different derivatives and forms of vitamin A. Like all vitamins, retinol cannot be synthesised by the body and so must be supplemented to the body. You may see Retinol, Retinyl Palmitate, Retinyl Acetate on the INCI, and all have varying levels of strength with retinol being the strongest form available in cosmetic products. Tretinoin is the most potent retinoid but is only allowed in prescription products, administered by a dermatologist. The importance of retinol was discovered during WWI and in 1968 the retinoid drug project was launched, to improve retinoid synthesis, clinical efficacy, and safety. Retinol is a safe ingredient that has been widely used and researched within dermatology and skincare over the last 40 years and is usually synthetically produced or derived from vegetable sources.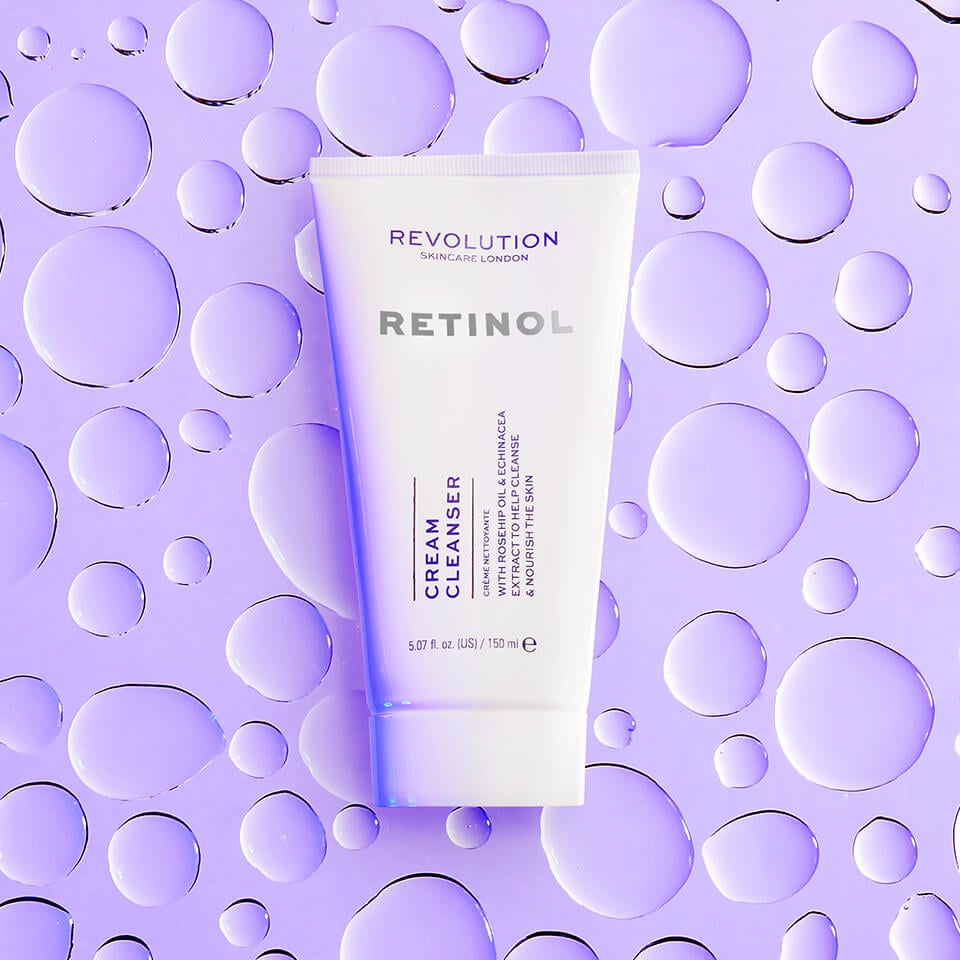 What does it do?
Retinol is a strong and powerful ingredient. It is well documented on how it works on the skin; how it affects cellular processes which lead to a variety of skin benefits. It induces epidermal thickening (increase in thickness of the top section of the skin) yet compacts the stratum corneum (the very top layer of the skin) which helps to reduce the visible effects of photoaging (ageing caused by excessive sun exposure). With regular retinol use, fine lines and wrinkles are reduced, hyperpigmentation is reduced, and the skin should look smoother and more even.

Retinol does not 'exfoliate' the skin as it is not keratolytic (it does not break down dead cells on the outer layer of the skin) but it increases the rate of epidermal turnover so that new cells are created more often. New cells are pushed up through the epidermis at a quicker rate from the bottom, rather than exfoliated away from the top.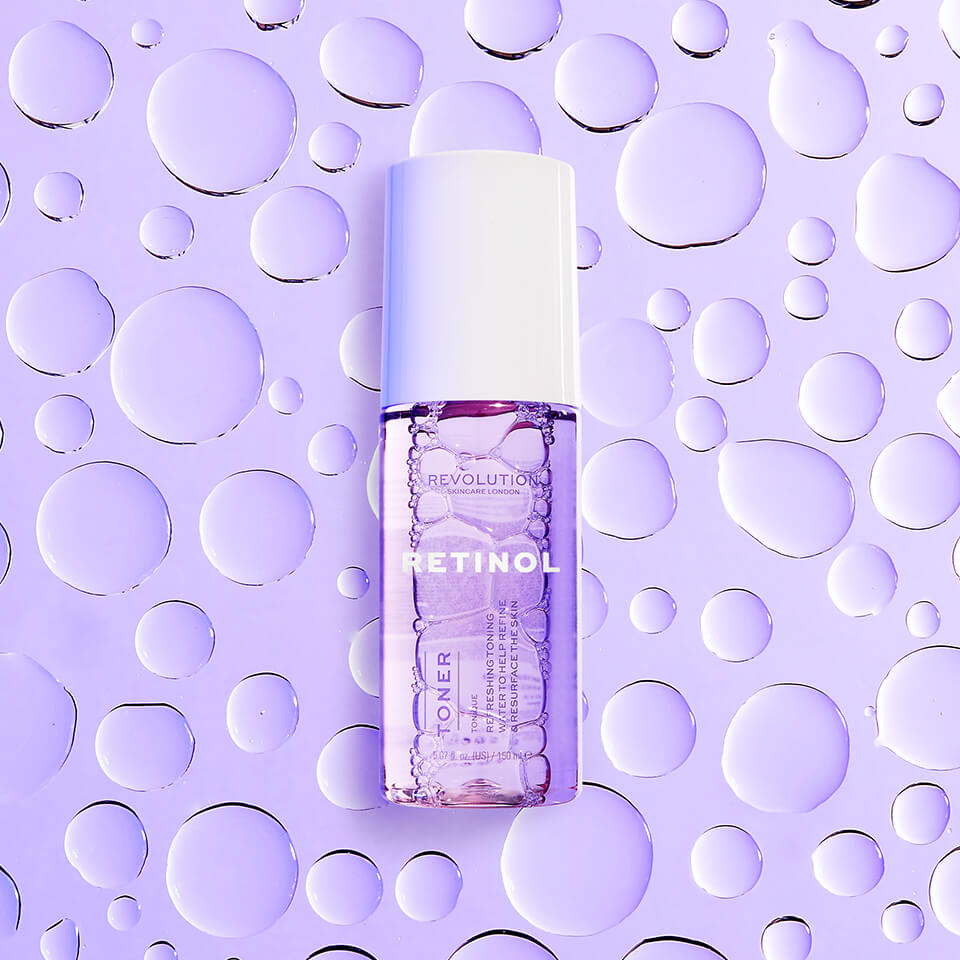 Can retinol cause skin purging or other side effects?
As retinol gets to work on skin, there can be some side effects such as erythema (redness) and dryness and irritation. You may also experience some initial skin purging, or breakouts when you first start using it.

Skin purging is different from a normal breakout. It happens when you use a product that contains ingredients that increase cell turnover such as retinol. This increase in cell turnover accelerates the 'breakout' process and brings microcomedones (blocked) pores to the surface, that were not previously visible. This is the skin purging the trapped skin cells and sebum that were already there but had just not turned into a blemish yet, not 'creating' new ones. Once the initial purging stage has happened and your skin has cycled with the new increased cell turnover, you should find that your skin looks much clearer than before. This should take between 4-8 weeks. If your skin is not getting better after this amount of time, it is perhaps best to stop using it.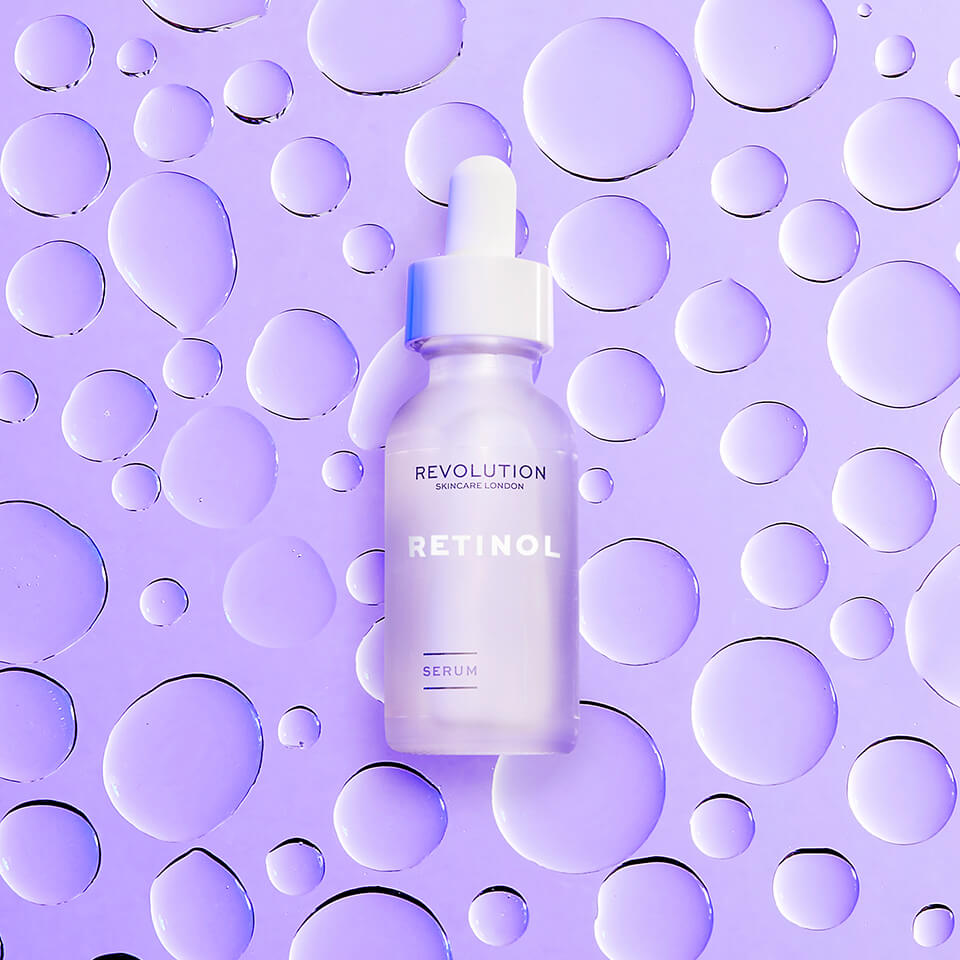 Retinoids and Acne
Retinol has traditionally been used in skincare for more mature skin types due to its strong capability to reduce the appearance of fine lines and wrinkles and protect against photoaging. However, in recent years, retinol has grown in popularity for its use against acne and blemishes and is widely prescribed and recommended by dermatologists. This is because retinoids have been clinically proven to act on the skin in several ways that help to reduce the causes of acne. Retinoids help to improve cell turnover and reduce sebum production, both of which help to ease congestion. It also helps to block several inflammatory pathways, reducing redness and inflammation that can exacerbate acne.

Overall using retinoids is an effective way of reducing the number of blemishes, skin redness and reduces post-acne scarring.
How can I use retinol in my skincare routine?
Retinol does have some associated side effects as it begins to work on the skin, most commonly dryness, irritation, and skin flaking. These are all temporary effects and should subside within a few weeks of use. They can be reduced by using retinol with skin soothing and moisturising emollients. Try using our Hydration Boost with retinol products to soften any dryness and soothe and calm the skin.

As retinol is a strong ingredient, it is good to build up frequency of use and concentrations over time to build skin tolerance. Start with lower strengths (0.1-0.3%) up to twice a week, gradually increasing to every night once the side effects have started to subside. If you increase the strength used, drop frequency of use back to once or twice a week so that the skin has time to readjust again.
Whilst retinol does not increase the skin's photosensitivity, the compaction of the stratum corneum could potentially increase risk. It is best to always wear SPF when using retinol.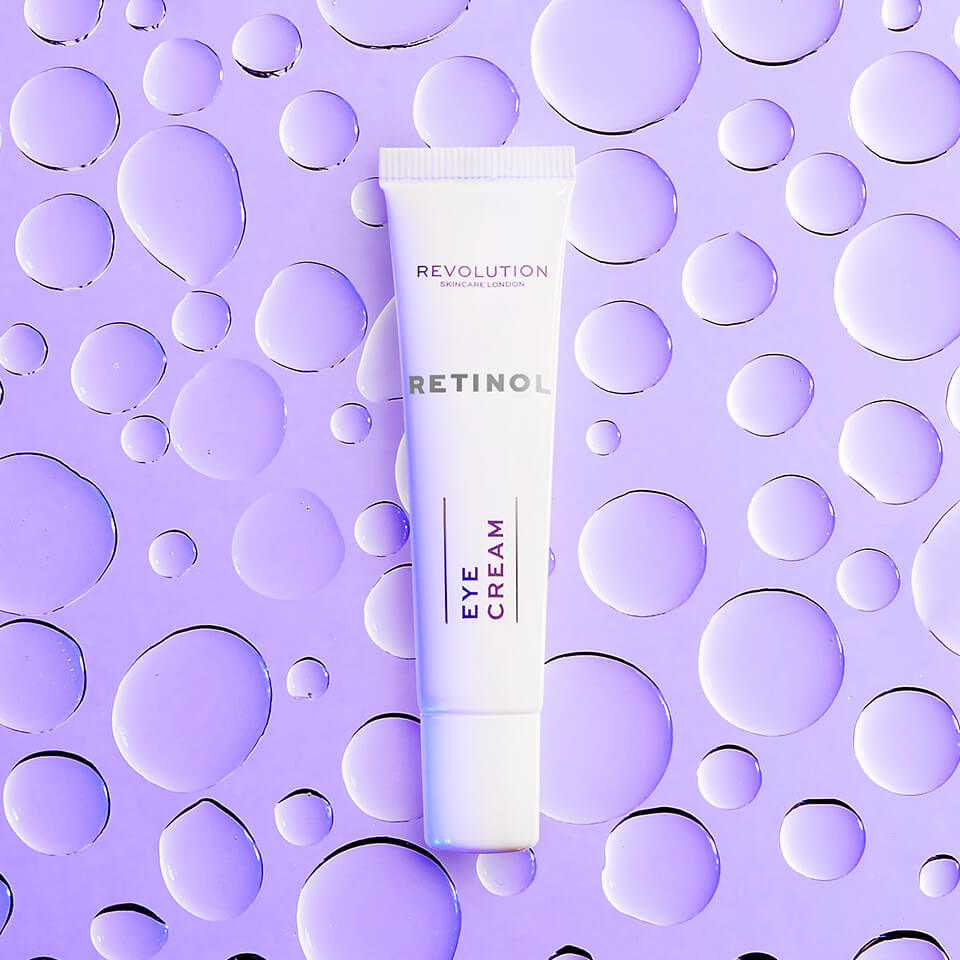 What ingredients is retinol compatible with?
Retinol is compatible with most ingredients, however, it's strength may mean it's best avoided to be used at times with other strong ingredients such as AHAs and BHAs. Instead try cycling the two ingredients, swapping between the two actives on different nights or weekly.

Retinol can be used with vitamin c (its acidic pH does not affect it) and in fact, in combination they have been shown to have a synergistically good effect at providing antioxidant protection. Niacinamide and retinol also work nicely together, with niacinamide helping to reduce redness and calm skin.
Retinol is an ingredient to be respected, not feared, and can be used effectively on most skin types with very little side effects. The results do speak for themselves, and once you've tried it, it'll be hard to go back to your skin without it. It's the industry's worst kept secret to baby soft, smooth and glowing skin
SHOP RETINOL

Charlie from Team Revolution x
back to blog