When people think skincare they often think of serums, moisturisers and cleansers. And they're obviously not wrong. But one of the most under-rated areas of skincare is the tools you use to apply it. If you're pulling at your skin with scratchy fabric or dipping bacterial laden fingers into jars you may actually be doing more harm than good. A quick skincare win is to stock up on the tools of the trade so you can treat your skin the right way. Here's the low down on my favourite skincare accessories.
Reusable Makeup Remover Pads
I swear by these. A couple of years ago I did an overhaul of my beauty routine in an attempt to make eco-friendly switches wherever possible. Some were...less successful than others (sorry, but I won't be trying natural deodorant again, and I think my colleagues would thank me). But the biggest success story was reusable makeup remover pads. Not only do they genuinely do a better job at removing makeup quickly and feeling soft on the skin, but they've reduced the waste of my beauty routine MASSIVELY. Whereas before I'd be frustratedly binning cotton pad after cotton pad trying to get the last of my makeup off, a single pad now removes my entire face of makeup in seconds. And the best bit is when they're all dirty I just throw them in with my clothes wash, and a few hours later they're ready to use all over again!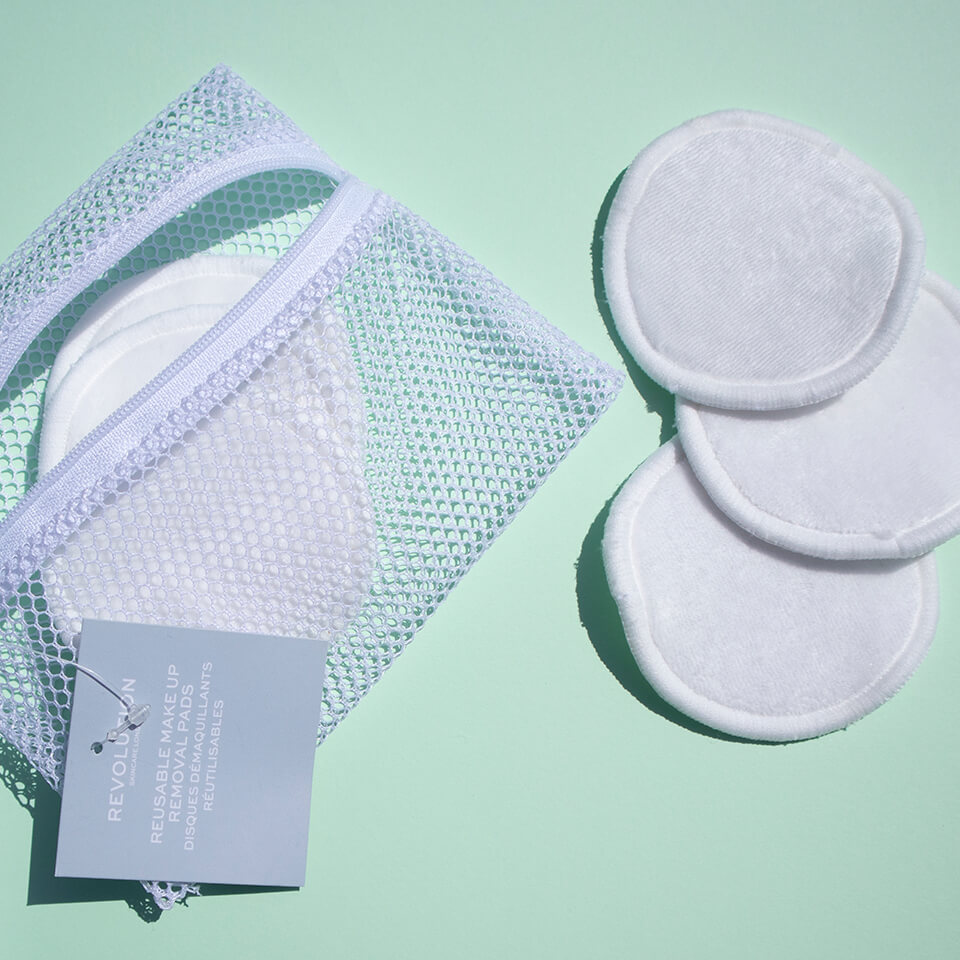 Cooling Eye Roller Ball
Probably one of my favourite beauty tools to ever land on my desk. My under eyes are...cavernous, and under-eye puff intruding on my morning makeup routine is oh so familiar. This nifty tool has a mini-spatula end that's perfect for scooping out your favourite eye cream (I love the Watermelon Hydrating Eye Gel), saving you from dipping your fingers into the products (we stan a hygienic queen). The cooling rollerball end is a godsend on sleepy mornings for waking up tired under-eyes and helps to boost circulation and push eye creams into the skin leaving you feeling, and looking, more awake!
Rose Quartz and Jade Skincare Roller
Speaking of boosting circulation, skincare rollers are another gotta have. Not only do they help stimulate blood flow, but they're great for helping serums and masks sink into the skin. Rose Quartz is traditionally used for calming the skin, and Jade is traditionally used to help lift the skin.
Double Ended Masking Brush
Everyone loves a face mask, but no one loves a mess. I love this double-ended brush because no matter what kind of mask you're using one of the ends will apply it like a dream. It's also great for if you're multi-masking and want to apply two masks to different areas of your skin without cross-contaminating.
Revolution Skincare Headband
As a gal with a fringe, a headband is a must for keeping my hair out of my face during my skincare routine. This one is soft AF and one size fits all, so it's kinda a no-brainer.
Eye Mask
Now, I know what you're thinking; 'Charlie, wrong kind of mask. This will do nothing for my skin'. But that's where you're wrong! Did you know a good night's sleep is CRUCIAL for great skin? A lack of sleep can aggravate existing skin problems and increase stress resulting in darker undereye circles, fine lines, and more. I've slept with an eye mask for years now, and I wouldn't go back. They help block out the light making it so much easier to get your full 8 hours and reap the benefits for your skin.
Charlie from revolution x
back to blog