It's time to celebrate South Asian identity.
It's about showcasing the amazing creative and talented individuals within our community.
It's about subverting norms, smashing stereotypes and eliminating stigmas surrounding us and our culture.
It's about representation. Being inclusive and showing the world South Asian culture. It's about not being used at tokens, but to be represented both externally and internally within the industry.
I feel like growing up some of us may not have been allowed to be as expressive as we can be today as being creative was seen as taboo. It was not really encouraged as much and we never saw people like us within the industry. Well, times are changing and I absolutely love how South Asians are pushing boundaries showing the artistic and creative talent that they bring to the table. I'm happy that young people can have these creators to look up to and ultimately be themselves without living in fear or judgement.
At Revolution we champion diversity and inclusivity. With that being said I am going to be sharing with you my top South Asian content creators that you should all be following right now…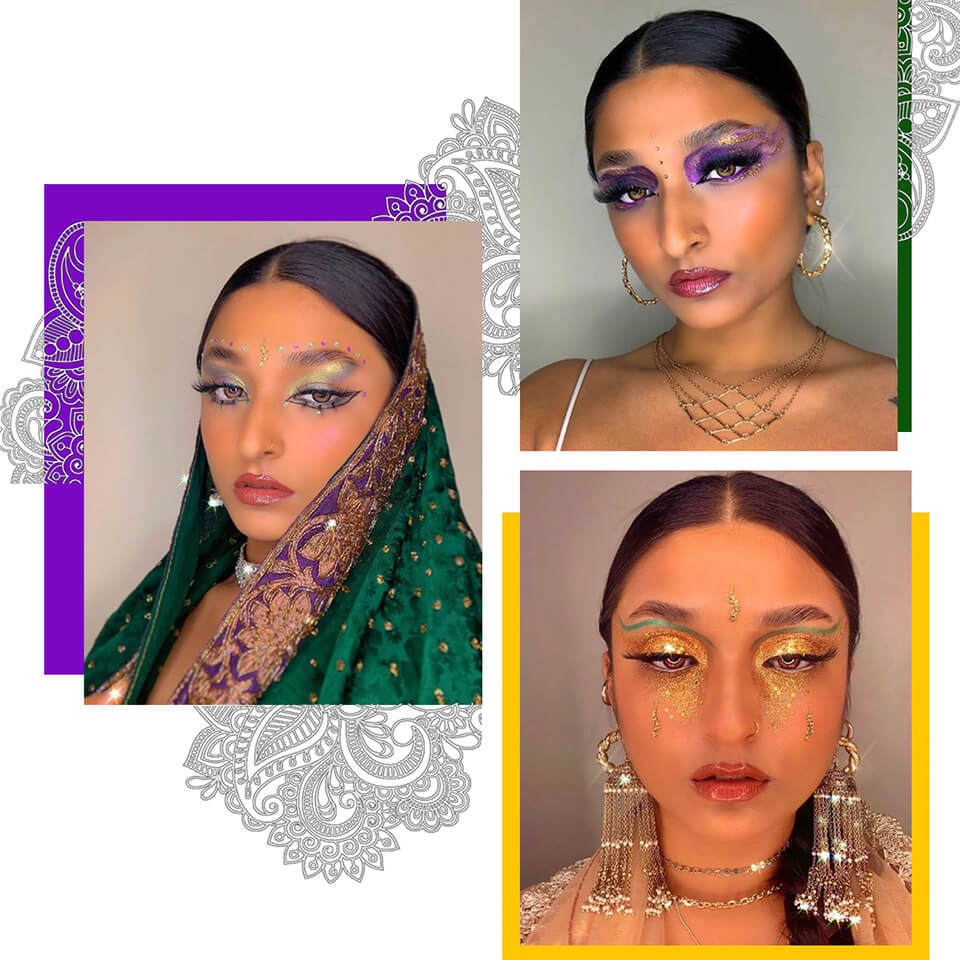 Visual designer and make up Artist Samhita Sharma also known as @makeupbysambam on Instagram is an absolute QUEEN. Her eccentric eye looks, incorporating not only her desi culture, but showing her artistic talent. The mix of western and desi culture and style is something that is super important. It's relatable. It's something a lot of young desi people can look up to! I AM HERE FOR IT.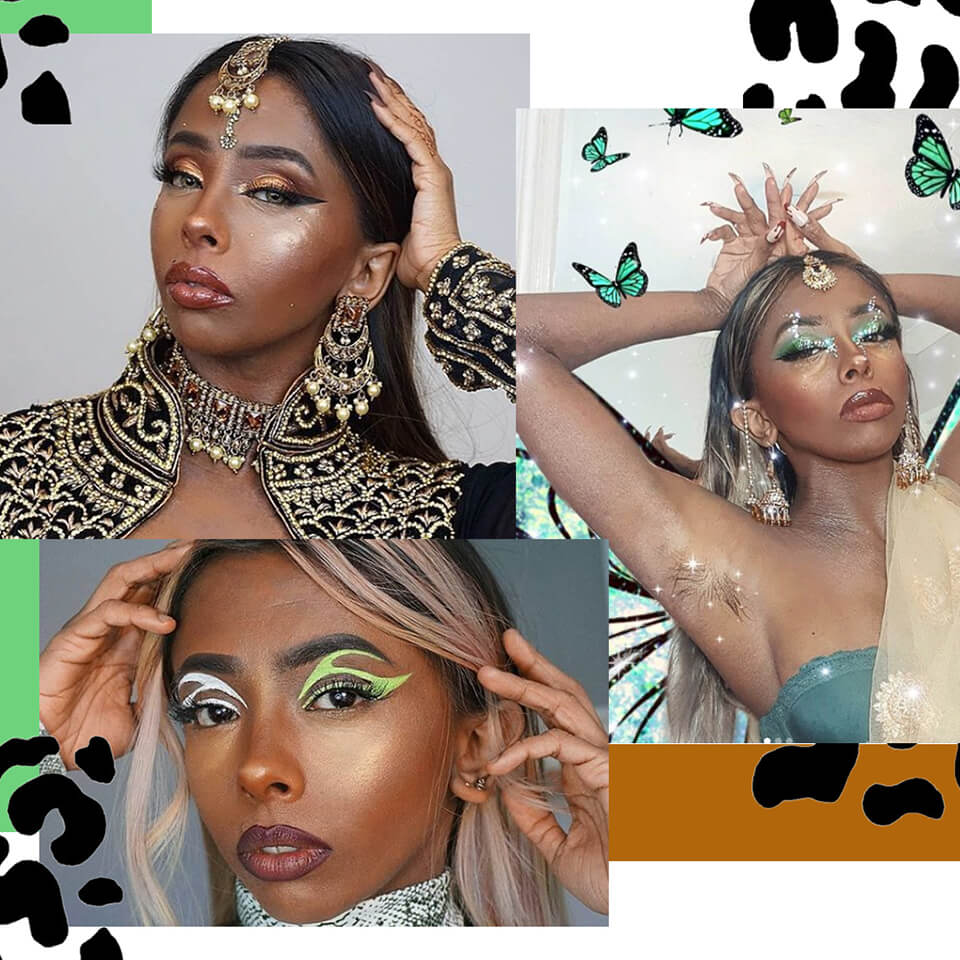 Content creator Karishma Leckraz also known as @yasitskrishy is the one to watch. Not only does she use her platform to showcase INCREDIBLE make up looks, but she uses her platform to actively speak about issues that not only arise within our community but worldwide. She speaks about representation, inclusivity, chronic skin conditions, body positivity & more. She's an #EczemaActivist, using her platform to raise awareness and show the reality of chronic skin conditions, something the beauty industry should be talking about a lot more. She also represents the beautiful deeper skinned girls out there. Yes COLOURISM is a thing. I love how Karishma keeps it real and actively speaks about the issues surrounding colourism. Dark skin is beautiful. #UnfairAndLovely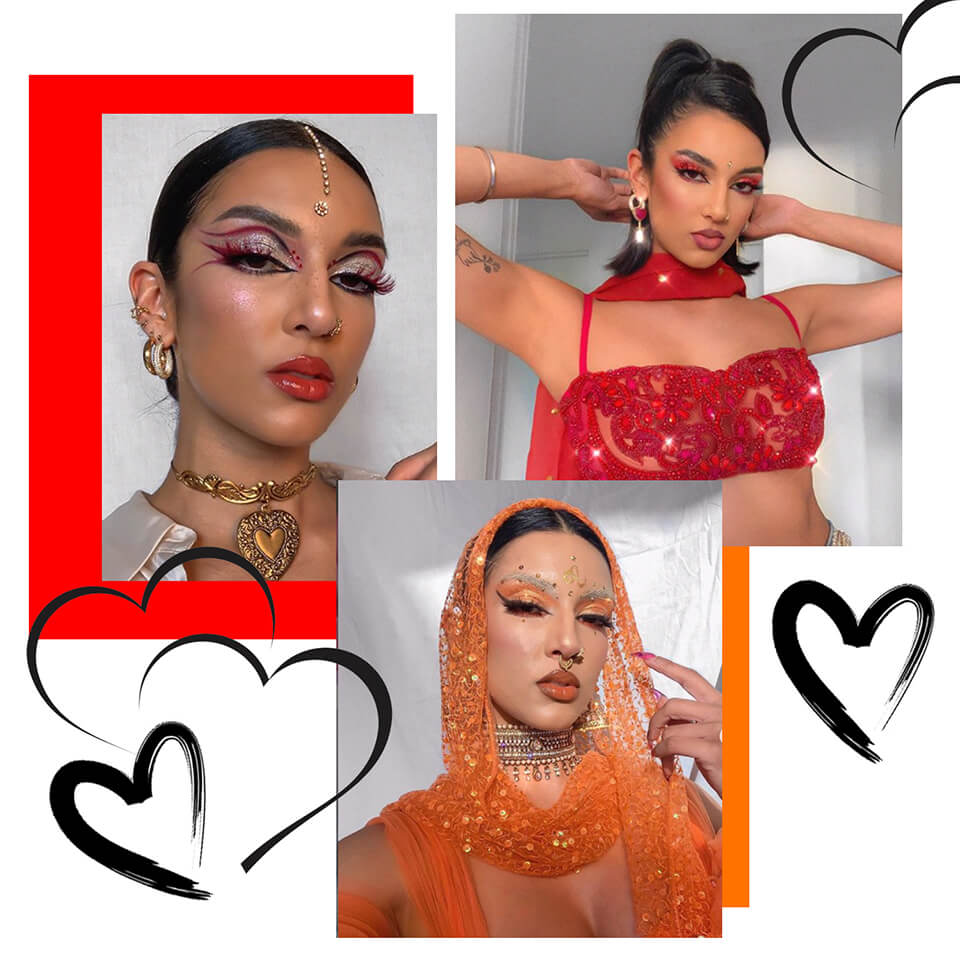 THE ABSOLUTE QUEEN. ROWI SINGH. This girl is an absolute beauty with an EXTRAORDINARY talent for make up and fashion. Her looks are innovative, colourful and exciting, fusing both her eccentric style with her Punjabi Indian heritage reinventing creativity. She is an inspiration for aspiring young make up artists and uses her platform to engage, empower and encourage WOC to embrace diversity in culture and style. She is smashing up the beauty and fashion scene and WE LOVE TO SEE IT.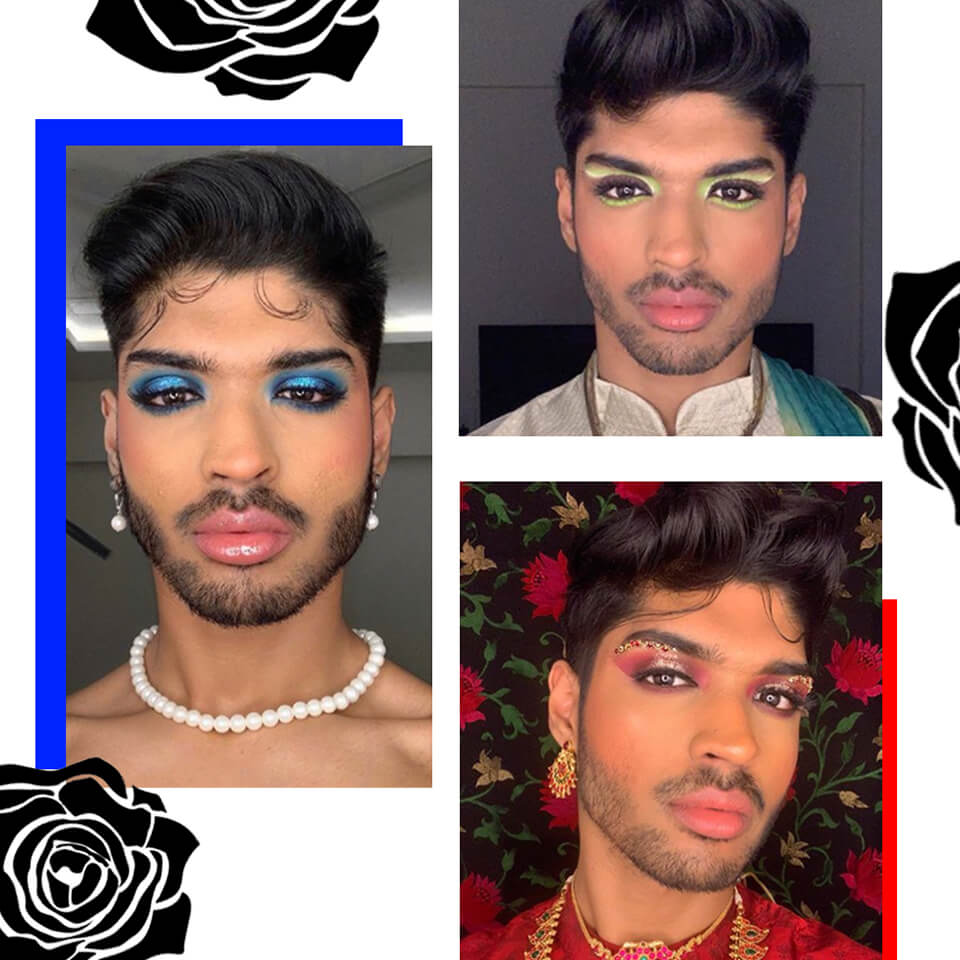 Shantanu Dhope also known as @shantanuuu on Instagram, wow where do I begin… Firstly for a brown boy to be doing make up we have no choice but CELEBRATE. His bio "brown boys wear make up too" sums it up tbh. There's a stigma surrounding boys wearing makeup, so for an Indian boy to be wearing make up (something not common within South Asian culture) is so inspiring to see. He's confident showcasing his amazing, talented looks and doesn't care about what people think. You can really see his passion for art through his beautiful looks. So refreshing and I LOVE IT!
Monica Ravichandran started her make up page as a bit of fun, and has already blown up. I mean LOOK AT HER. She's making big moves within the make up scene with her creative looks with her colour popping aesthetic. She also uses her platform to educate and actively support other creators and artists, which is great to see. If you could sum up desi and western fusion it would be her!
I hope you have enjoyed having a read of my favourite South Asian content creators at the moment. There are so many talented individuals out there, it was hard to select a list but there's always next time…
Sending everyone lots of love,
Simran
X